COMMERCIAL BREWING EQUIPMENT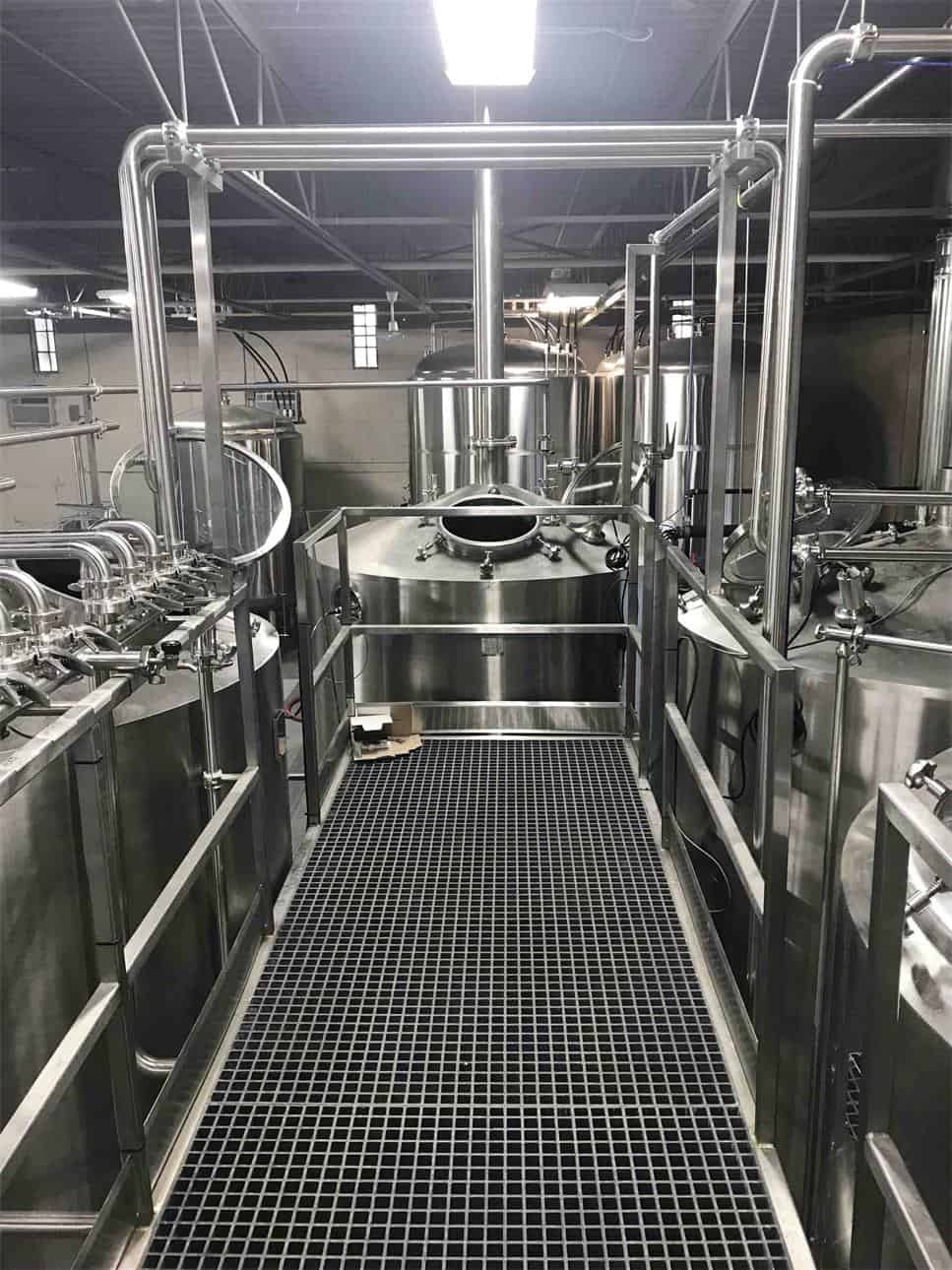 Commercial Brewery Equipment is a large craft brewery or brewing company systems compared with homebrewing equipment.
The diversity of size in breweries is matched by the diversity of processes, degrees of automation, and kinds of beer produced in breweries.
A brewery is typically divided into distinct sections, with each section reserved for one part of the brewing process.
The design of a commercial brewery must consider
Safe Operation
Saving Labor
Energy Recovery
Larger Output
Environmental Protection
Craft breweries had been fast growing, but every brewery is different, YoLong offer custom design and fabricate commercial beer brewing equipment with a wide range of size.
YoLong has rich experience for setting up brewery and brewery expansion, we focus on automatic control system and brewing process for brewery.
As for breweries expansion, YoLong can fabricate brewery vessels and cellar tanks to upgrade craft breweries.
Malt Handling System
Custom Brewhouse, 20bbl-50bbl
3, 4 & 5 Vessel Configurations
Full Automatic Control System
Cellar tanks, 20bbl-200bbl
Hot & Cold Liquor Tanks
Heating Recovery
Portable Pumps & Flowmeter
Energy Device
Full Automatic CIP Station
Hop Storm
Yeast Propagation System
Beer Filtration
Keg Washing & Filling Line Purchase & Installation
Bottle Washing & Filling Line Purchase & Installation
YoLong specializes in the design, manufacture, installation and commissioning of commercial beer equipment and supporting facilities. We can provide a wide range of commercial brewing equipment to meet different levels of needs.