Marketing Strategies for Setting Up a Brewery
Setting up a brewery can be an exciting and rewarding endeavor. However, launching a successful brewery requires not only a passion for brewing great beer but also a well-crafted marketing plan. In this blog post, we will discuss various marketing strategies to help you establish your brewery as a prominent player in the industry. From creating a strong brand identity to engaging with your local community, these tactics will help you generate interest, build a loyal customer base, and ultimately, achieve success.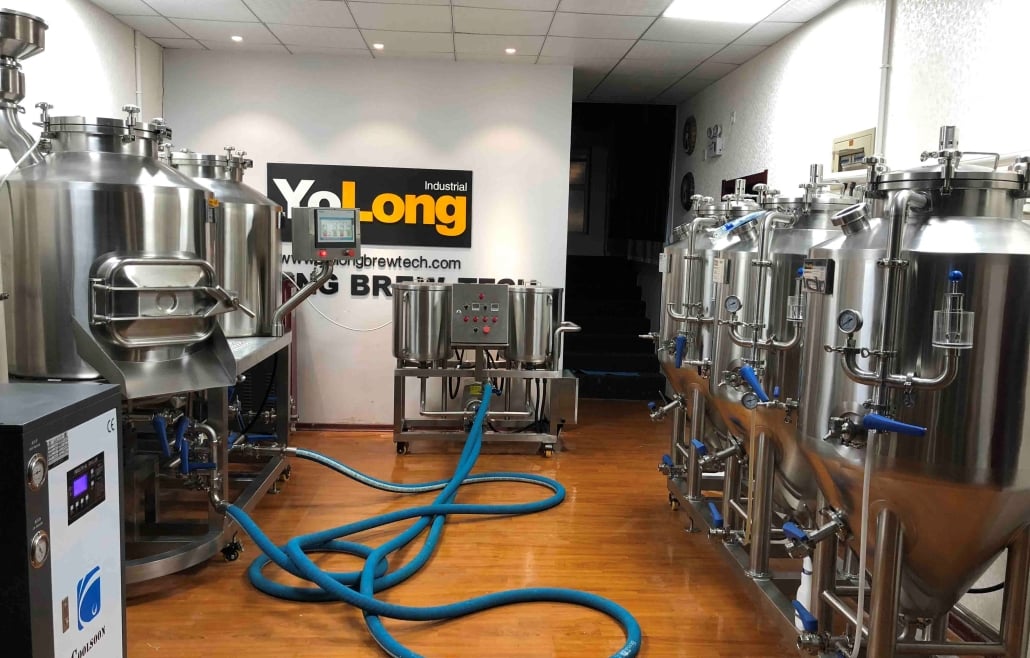 Crafting a Memorable Brand Identity
A strong brand identity is essential for setting your brewery apart from the competition. Your brand should effectively communicate the unique qualities of your beer and the story behind your brewery. To create a memorable brand identity, consider the following elements:
Logo and visual elements: Design a logo that reflects your brewery's personality and aesthetic. Use consistent fonts, colors, and visual elements across your marketing materials to create a cohesive brand image.
Naming your brewery and beers: Choose a distinctive name for your brewery and individual beers that convey your unique selling proposition. The names should be memorable, easy to pronounce, and reflective of your brand's personality.
Packaging: Your beer's packaging should be visually appealing, functional, and consistent with your brand identity. High-quality packaging will not only protect your product but also serve as a marketing tool on store shelves.
Social Media Marketing
Social media is a cost-effective and powerful platform for promoting your brewery. By regularly engaging with customers and sharing relevant content, you can generate interest and build a loyal following. Here are some tips for maximizing your social media presence:
Choose the right platforms: Focus on the social media channels that are most popular among your target audience. Facebook, Instagram, and Twitter are common platforms for craft breweries.
Post engaging content: Share behind-the-scenes photos, brewing updates, new beer releases, and event announcements. This will keep your followers informed and excited about your brewery.
Interact with your audience: Respond to comments and messages, and encourage your followers to share their experiences with your beer. This will help build a sense of community around your brand.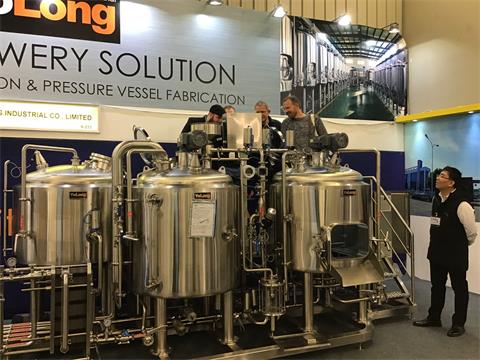 Engaging with the Local Community
Strong ties with your community can contribute significantly to your brewery's success. By supporting local events and organizations, you generate goodwill and create a positive image for your brand. Here, we explore a few strategies to strengthen your local connections:
Sponsor Local Events
Actively participate in your community by providing beer, financial support, or merchandise to local organizations, sports teams, or festivals. This involvement not only generates positive publicity but also helps you forge lasting relationships with community members.
Collaborate with Local Businesses
Form partnerships with other local businesses, such as restaurants. For example, create unique beer and food pairings or co-host events to boost your visibility. These collaborations not only support your fellow businesses but also showcase your brewery's creativity.
Offer Brewery Tours and Tastings
Invite local residents to visit your brewery through tours and tastings. This not only educates consumers about your brewing process but also offers an opportunity to showcase your product line. Furthermore, it encourages a sense of community and pride around your brand.
In conclusion, building strong relationships with your local community is essential for your brewery's success. By sponsoring events, collaborating with other businesses, and offering tours and tastings, you can create a positive image for your brand and foster lasting connections. Remember, a proactive and genuine approach to community engagement can lead to long-term benefits for your brewery.
Hosting Events and Creating Experiences
Hosting events at your brewery is an effective way to attract customers and generate buzz about your brand. By offering unique experiences, you can encourage repeat visits and create memorable moments for your patrons. Consider hosting the following types of events:
Beer release parties: Celebrate the launch of a new beer by hosting a release party at your brewery or a local bar.
Themed events: Organize events centered around holidays, seasonal beer releases, or other themes to create a fun atmosphere and showcase your creativity.
Live music and entertainment: Feature local bands or entertainers to draw in crowds and create a lively atmosphere at your brewery.
Beer and food pairing dinners: Collaborate with local chefs to create multi-course dinners that showcase your beer alongside complementary dishes.
Participating in Beer Festivals and Competitions
Attending beer festivals and entering competitions is an excellent way to gain exposure for your brewery and showcase your beers to a wider audience. Not only can you attract new customers, but you can also network with industry professionals and receive valuable feedback on your products. Here are some tips for making the most of these opportunities:
Research and select appropriate events: Look for beer festivals and competitions that cater to your target audience and align with your brand values. Be strategic in choosing the events that will provide the most benefit to your brewery.
Prepare for the event: Ensure you have enough beer, promotional materials, and staff to effectively represent your brewery at the event. Consider creating unique merchandise or limited-edition beers to generate excitement and drive sales.
Engage with attendees: Use your time at the event to build relationships with potential customers, distributors, and other industry professionals. Be friendly, approachable, and knowledgeable about your products.
Leverage the event for promotion: Share your participation in the festival or competition on social media, and encourage attendees to share their experiences as well. Capitalize on any awards or accolades received to build credibility and generate buzz about your brewery.

Conclusion
Launching a successful brewery requires a well-thought-out marketing plan that encompasses a range of strategies. By focusing on creating a strong brand identity, leveraging social media, engaging with your local community, hosting events, and participating in beer festivals and competitions, you can effectively generate interest and build a loyal customer base. Remember, the key to a successful marketing plan is to be authentic, creative, and consistent in your messaging and execution. With the right approach, your brewery can thrive in an increasingly competitive industry.
Thank you for reading this blog about Setting Up a Brewery. If you're looking for high-quality, durable, and easy-to-use brewing equipment, we recommend the brewing equipment brand Yolong Brewtech. Yolong brewing equipment has a good reputation in the market, and their products' quality and reliability have stood the test of time. To learn more, visit our product page and browse our brewing system products.
https://yolongbrewtech.com/wp-content/uploads/2022/01/brewery-equipment-scaled.jpg
1636
2560
manage1
https://yolongbrewtech.com/wp-content/uploads/2022/08/YoLong-Brewtech-Logo-1-300x113.png
manage1
2023-04-25 01:15:25
2023-04-25 01:41:03
Marketing Strategies for Setting Up a Brewery