A 5 barrel (BBL) brewhouse system allows craft brewers to scale up production while maintaining high quality and flexibility. This guide covers key 5 BBL brewery equipment including process layout, sizing, customization, suppliers, installation, operation, maintenance and more.
5 BBL commercial breweries produce batch sizes of 155 gallons or 5 barrels of beer. Typical features include:
All-grain brewhouse with 5 BBL capacity
Manual or automated operation
15-30 BBL annual production capacity
Electric or gas heating configurations
High quality stainless steel construction
Space efficient footprint for nano or micro breweries
Flexible equipment for various beer recipes
A well-designed 5 BBL brew house allows craft brewers to increase production while retaining hands-on control over quality and experimentation.
This guide provides a detailed overview of selecting, integrating and running 5 BBL brewing equipment.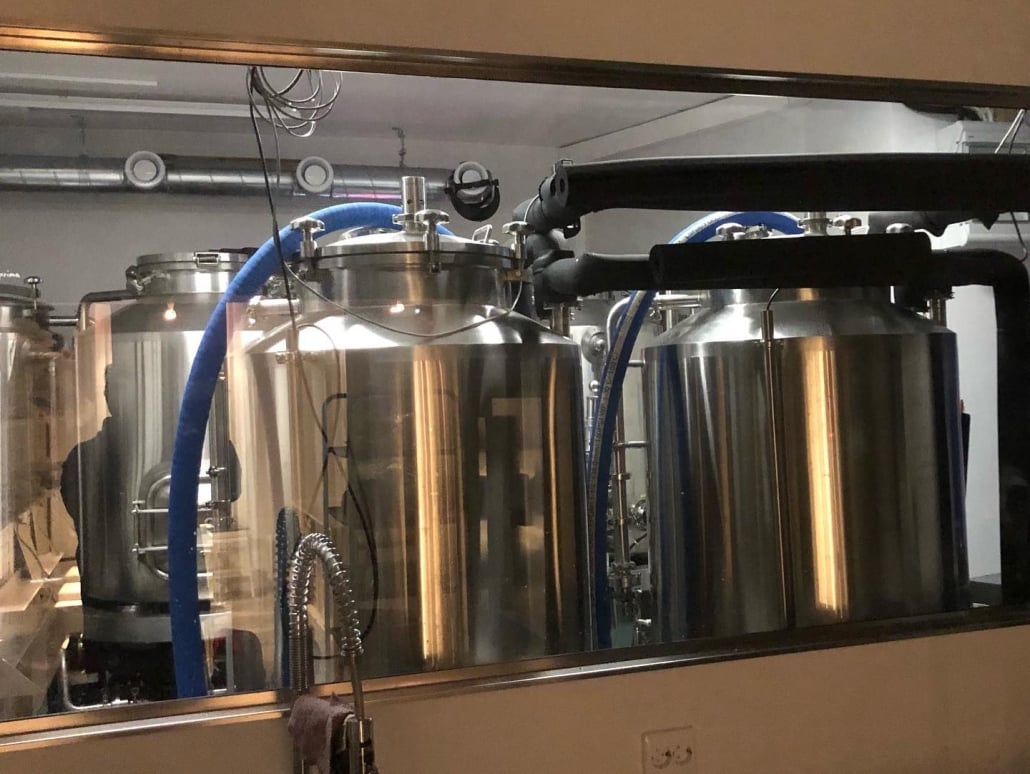 5 BBL Brewhouse Equipment Overview
A complete 5 BBL brewhouse system consists of:
5 BBL Brewery Equipment
Milling – Roller or hammer mill
Mash tun – Insulated stainless vessel with false bottom
Lauter tun – For wort separation from grain
Brew kettle – Direct or indirect heated kettle
Whirlpool – For trub separation after boil
Heat exchanger – Cooling wort quickly
Fermentation tanks – Stainless conical fermenters
Brite tanks – Carbonation and storage
Glycol chiller – Temperature control
Piping – Food grade stainless transfer pipes
Automation – Level sensors, PID control
5 BBL Brewing Process Overview
The typical all-grain brewing process consists of:
Milling – Grain is milled into grist for mashing
Mashing – Grist is mixed with hot water for enzyme conversion
Lautering – Sugary wort is separated from spent grains
Boiling – Wort is boiled with hops for bitterness, aroma, sanitation
Whirlpool – Trub proteins and hops are removed
Cooling – Heat exchanger rapidly cools wort before fermentation
Fermentation – Yeast converts sugars into alcohol
Maturation – Resting improves clarity and flavor
Filtration – If required for bright beers
Carbonation – CO2 addition for desired volumes
Packaging – Kegging, bottling or canning
The brewhouse equipment enables wort production, while fermenters and brite tanks condition and package the beer.
5 BBL Brewhouse Design and Layout
A typical 5 BBL brewery layout consists of:
5 BBL Brewery Layout
Brewhouse equipment in parallel or linear arrangement
Centrally located mash tun and lauter tun
Kettle with direct or indirect heating
Whirlpool for trub separation after boil
Glycol chilling system for wort cooling
Fermentation room with 5-10 BBL fermenters
Brite tanks for carbonation and storage
Storage room for grain, hops, yeast etc.
Packaging area for kegging, canning, bottling
Utility connections for water, electrical, drains, ventilation
Office space, tasting room etc. as required
Layout is optimized for workflow from raw materials to packaged beer. Space for expansion should be considered.
Customization and Options for 5 BBL Systems
Key customization options for 5 BBL equipment include:
5 BBL System Customizations
Electric vs gas heating
Direct vs indirect kettle firing
Level of automation – manual valves or sensor-based
Fermentation temperature control methods
Number and size of fermenters, brite tanks
Materials – stainless steel grades, coatings
Piping dimensions and fittings
Filtering and carbonation choices
Milling, bottling, canning, kegging machine upgrades
Bulk grain handling and storage
Higher quality spotlight finishes and welding
Utility connections and capacities
-Floor drain placement and trench drains
Branding – custom colors, logos, design
Collaborating with the brewhouse manufacturer enables optimal customization for your space, needs and budget.
5 BBL Brewery Suppliers and Costs
Leading 5 BBL system manufacturers and sample pricing:
5 BBL Equipment Suppliers and Prices
| Manufacturer | Location | Price Range |
| --- | --- | --- |
| Specific Mechanical | Canada | $150,000 – $250,000 |
| Portland Kettleworks | USA | $100,00 – $200,000 |
| Premier Stainless | USA | $150,000 – $275,000 |
| Triangles | China | $70,000 – $120,000 |
| JV Northwest | USA | $100,000 – $150,000 |
Complete 5 BBL brewhouses cost $100,000 to $275,000 on average.
North American suppliers command higher prices but offer better quality and service.
Imported Chinese systems are lower priced but have higher defect and rework rates.
Factors like automation, accessories, installation etc. influence overall capital costs.
Used equipment can provide budget 5 BBL brewhouse solutions.
Carefully weigh the upfront price versus long-term quality, production output and resale value when selecting systems.
5 BBL Brewery Installation, Operation and Maintenance
Installation Considerations
Flooring needs – amenities like trench drains and sinks
Utility connections for electricity, water, gas, glycol
Optimizing layout and clearances for operation
Testing and inspecting equipment function after connections
Operation
Following all safety procedures
Brewing a range of beer recipes and parameters
Tracking brewing data for yield consistency
Adhering to cleaning and sanitization procedures
Maintenance
Preventative maintenance schedule
Inspecting fittings, gaskets, electrical
Lubricating and servicing pumps
Tank inspections and passivation
Replacing worn parts like seals
Addressing issues quickly to avoid downtime
Ongoing training and documented procedures in these areas ensure smooth brewery operation and beer quality.
Selecting a Reliable 5 BBL System Supplier
Key 5 BBL brewhouse supplier evaluation criteria:
5 BBL Brewery Supplier Selection
Experience designing and building breweries
Breadth of equipment offerings and turnkey capabilities
Quality of workmanship and materials
Flexibility for customization
Responsive customer service and communication
Ability to stay on schedule and budget
Installation support and operator training
Shipping and logistics capabilities
Range of warranties and service contracts
References and testimonials from existing clients
Financial stability of company
On-site visits to the supplier's facility and existing brewery projects provide key insights on expertise. Seeking referrals ensures a qualified partner.
5 BBL Brewing Equipment Advantages
Scaled capacity beyond homebrewing
Flexibility for product experimentation
All-grain wort production quality
Capability for packaging in bottles, cans, kegs
Potential for direct to consumer sales
Capacity for taproom and local distribution
Potential Disadvantages
Significant capital investment required
Ongoing production and quality control demands
Equipment maintenance requirements
Space requirements for brewhouse layout
Staffing requirements for brewing operations
Planning for growth and expanded capacity
The benefits often make 5 BBL breweries an appealing starting point for commercial craft brewing ambitions.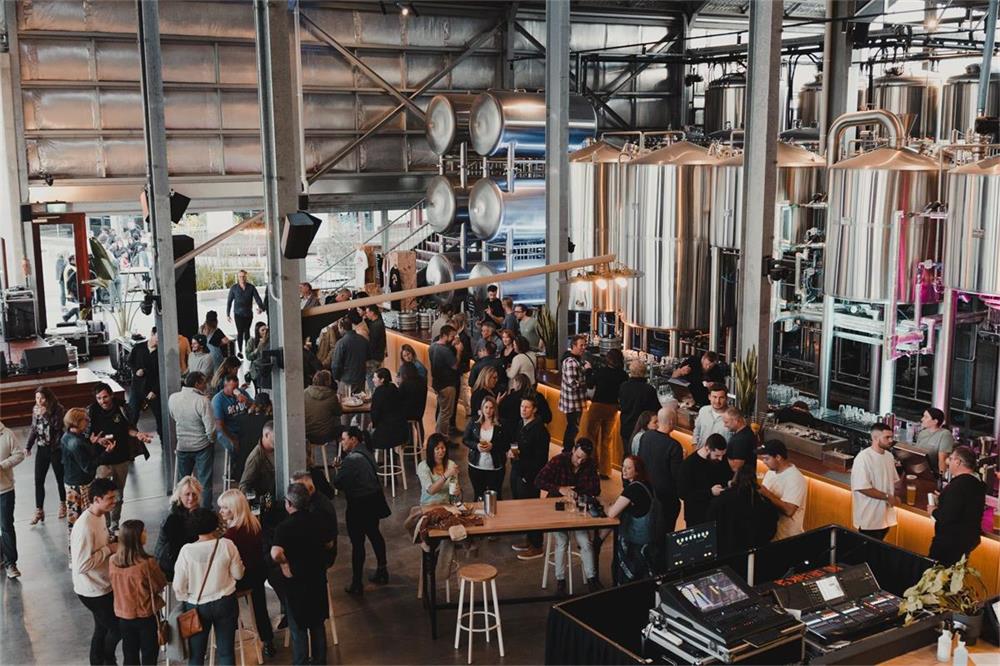 FAQ
Q: What size brewery is 5 BBL equipment suited for?
A: 5 BBL systems are optimal for very small brewpubs, taprooms or nano breweries doing pilot batches up to micro production scale.
Q: What is the cost of a 5 BBL brewhouse?
A: A complete 5 BBL brewing system costs $100,000 to $275,000 on average depending on the level of automation and accessories.
Q: What are the Differences between 3 BBL and 5 BBL systems?
A: 5 BBL has more production capacity and larger fermenters. It requires more space and storage. 3 BBL is better suited to homebrewers scaling up or brewpubs.
Q: Can 5 BBL produce canned or bottled beer?
A: Yes, a 5 BBL system allows canning and bottling capability in addition to kegging. Canning lines and labeling equipment can be added.
Q: How many fermentation tanks are needed for 5 BBL?
A: For primary fermentation, 5-10 BBL conical fermenters are recommended. Additional fermenters enable lagering, fruit additions, etc.
Q: What raw materials are needed for 5 BBL batches?
A: Approximately 400-500 lbs of grain is needed per 5 BBL batch. Hops around 2-5 lbs. 25-50 lbs of yeast depending on the beer recipe.
Q: What is the typical brewhouse efficiency for 5 BBL?
A: With a well-designed mash tun, high quality milling, and proper procedures, 75-80% mash efficiencies can be consistently achieved.
Q: How many people are required to operate a 5 BBL brewery?
A: For a very small operation, 1-2 knowledgeable brewers can handle 5 BBL production and packaging. Larger taprooms require additional bartending staff.
Q: How much beer can a 5 BBL system produce annually?
A: Full time production on a 5 BBL brewhouse equates to roughly 450-900 barrels or 15,000 to 30,000 gallons of beer output per year.
Conclusion
In summary, 5 BBL commercial brewing systems enable craft brewers to scale up all-grain wort production and packaging capabilities compared to homebrewing. Careful equipment selection, layout and integration ensures quality, efficiency and flexibility for small batch brewhouse needs. With proper procedures and maintenance, 5 BBL systems can produce consistent, high-quality beer.
https://yolongbrewtech.com/wp-content/uploads/2023/02/YoLong-Catalog-2023.png
1701
2386
yiyunyingliping
https://yolongbrewtech.com/wp-content/uploads/2022/08/YoLong-Brewtech-Logo-1-300x113.png
yiyunyingliping
2023-11-14 03:47:58
2023-11-14 03:50:01
5 BBL Brewing Equipment