Beer is something that has become a staple in many parts of the world.
A widely consumed beverage, it makes up an important sector of the world's economy, along with other alcoholic beverages.
As much as the world loves beer, not many know about its history.
Many people are almost clueless about the history of this interesting drink, even if they happen to be big fans of it and chug it down every day.
When it comes to the actual history of beer, it certainly has an interesting history. And this is a story that goes back hundreds and possibly thousands of years old.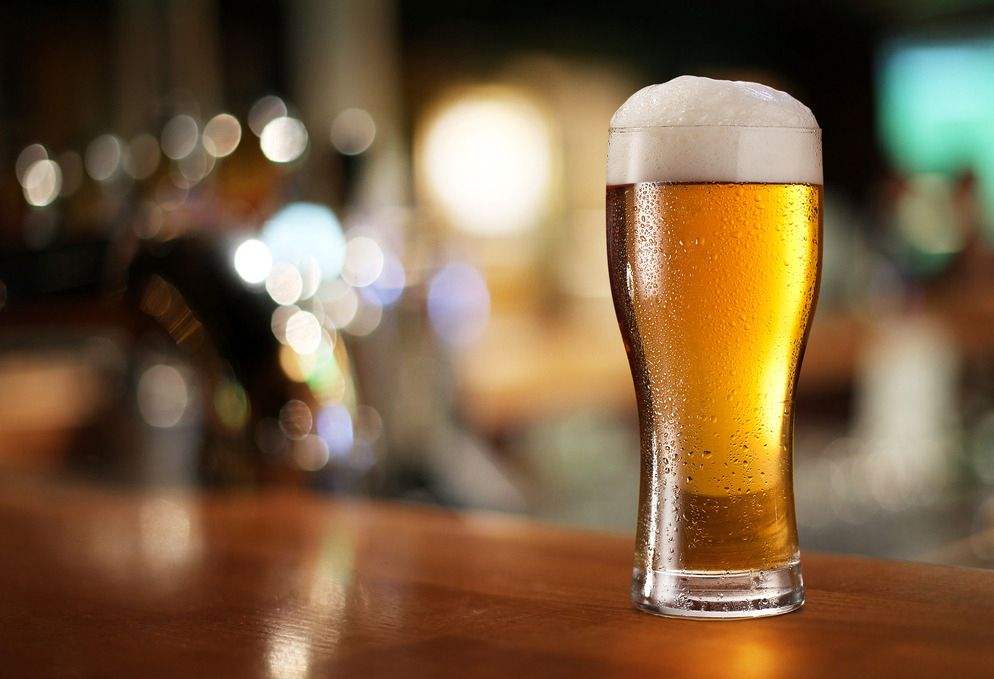 The Earliest Records
Coming to the actual story of beer, one could say that a rough understanding of alcohol is a good start.
Nobody knows the true origins of alcohol, but it is clear that someone a long time ago figured out that alcohol had 'pleasurable' characteristics. The earliest records go back to places like Mesopotamia and Ancient Egypt. This would take the date back as far away as 5000 BC.
Then again, the dating may go back much further than that. One of the earliest evidences of beer goes back to the residues of beer found in the Raqefet Cave in the Carmel Mountains in Haifa, Israel. It was here that archeologists found residues of beer that go back as far as 13,000 years.
Likewise, once can also find references to alcohol in the Bible, where it is praised for its 'mirth' giving properties.
It wasn't long before people started to tinker with the basic ingredients and ended up with the many varieties of beer that can found today.
The Foundation of Modern Beer
Ancient history aside, the beer that we know of today, are largely derived from the recipes that were perfected in medieval Europe. A drink common in the middle ages, it was consumed widely by people throughout northern and eastern Europe.
While the recipe of beer widely varied, its foundation was largely the same in terms of its cereal base. Given that grapes were rather rare across Europe, using cereals like barley, oats or wheat was more of a necessity rather than choice.
It was soon discovered that the use of hops was a great way to preserve beer and enhance the flavor. One clear mention of this can be found in the writings of Carolingian Abbot Adalard of Corbie, in 822, who wrote about the use of hops in beer.
As the foundation of the beer recipe was standardized, people started to tinker with the flavorings, whether it is adding fruits, vegetables, herbs, spices, flowers and so on. Some of the recipes died out, while others became immensely popular.
The 'Globalization' of Beer
The rise of the industrial revolution led to widespread changes in the way beer was manufactured. Before this transformative era, beer and other alcoholic drinks were largely prepared at home or small businesses. The application of industrial principles made its production possible at a scale never before seen in history.
And with the industrial age began the era of colonization, where large parts of the world came under the direct or indirect influence of European countries. And with the colonial influence, came the colonist's way of life, such as dressing, language, modern governance, food habits, social customs and even beer. Colonialism is what made beer a global drink, given how it allowed for this drink to spread far and wide.
It should however be added that beer and other alcoholic drinks were widely prepared throughout the world, and is not something 'exclusive' to Europeans; for example, Indians love a local brand of alcoholic drink called the 'Tadi'. The same goes for other cultures as well. If anything, one could say that the recipe of local alcoholic drinks eventually ended up being adopted into the recipes of local beer varieties, making them something of a specialty unto itself.
In addition to this, the modern media has certainly played a major role in the growth of beer consumption. Whether in movies or lifestyle magazines, the taste of beer and other such drinks have been greatly hailed as something of a hallmark of fine living, prompting greater adoption of beer and other beverages.
Last but not the least, it should be added that there is a lot more to the history of beer, than what is mentioned above.
It would certainly take up an entire book, if one were to really look into the story of beer, and how it became what it is today.
But do look into this subject, for you will be surprised at what you come across in your quest for knowledge.
https://yolongbrewtech.com/wp-content/uploads/2019/08/history-of-beer.jpg
679
994
yolongbrewtech
https://yolongbrewtech.com/wp-content/uploads/2022/08/YoLong-Brewtech-Logo-1-300x113.png
yolongbrewtech
2019-08-05 01:21:26
2022-01-13 06:16:47
History of Beer