What are some good home brew beer blogs/sites?
One of the most popular drinks around happens to be the beer.
A drink that goes back thousands of years, it is today a very popular beverage around the world.
With plenty of different flavors, preparations and indeed, a whole history behind it, this is one drink that isn't going away anytime soon.
For a lot of people, beer is nothing more than a drink to be enjoyed on special occasions.
But to others, it is a passion like no other. It is usually those who are passionate about beer that usually prepares them at home. And then there are those who just happen to be curious about the whole thing and nothing more.
When it comes to making beer at home, there are a few things that need to be taken care of.
For one, preparing beer requires a lot of specialized equipment, in order to get that final beverage.
Then there is the need for information on how to prepare the drink, which in turn ranges from generalized information to specific details about unique recipes.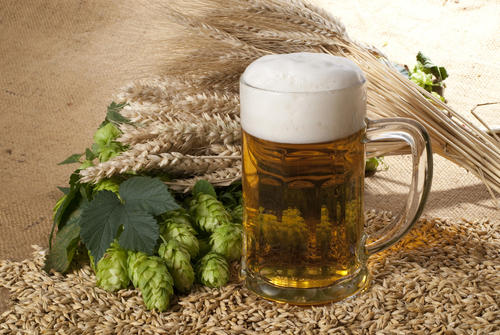 If you happen to be searching for home-brewed beer recipes, it would be an excellent idea to check out online.
With more information than you know what to do with, one is essentially spoiled for choice.
Given in the list below are some good home brew blogs and sites:
American Home brewers Association
The American home brewers Association is an excellent source for home brews, with a host of amazing recipes and strategies available on how to make beer at home.
The organization itself is non-profit in nature, and is entirely about the love of beer, and helping out beer enthusiasts everywhere.
With a host of amazing posts published, this is one blog that one shouldn't miss out on.
Site: homebrewersassociation.org
Home Brew Answers
The Home Brew Answers is a great home brewing site, focusing on the bare essentials and basics of making beer at home.
While there is a lot of other details and information as well, the blog's primary focus is on the actual preparation process, and dealing with the many challenges along the way.
Site: homebrewanswers.com
The Mad Fermentationist
A private blog by a renowned beer fan and enthusiast, this is one of the best blogs you can check out if you are into home brewing.
The site contains a host of amazing and interesting information on how to prepare beer, unique recipes, tips, tricks and more.
Focused on just about every aspect of beer-making that you can imagine, this is one site you shouldn't miss out on.
Site: themadfermentationist.com
Craft Beer & Brewing Magazine
This site is an excellent source of information, if you are interested in unique craft brews, and their preparation. With a host of interesting details on the preparation of craft beers, this is one beer blog you should definitely check out.
In addition to this, there is a lot of general beer information as well to look forward to, when you visit the blog.
Site: beerandbrewing.com
Experimental Homebrewing
This is a great online resource on how to prepare home-brewed beer.
As much as it is a great source of general home brewing information, the real treasure of this blog is in its interesting beer recipes and preparation styles, all of which make it a wonderful beer blog.
Site: experimentalbrew.com
The Not So Professional Beer Blog
As the name would suggest, this is a blog dedicated to beer, in a 'not so professional way'.
The main focus of the blog is about preparing craft and nano beers, in an experimental way. In it, you will find some very interesting experiments on the subject, as well as an insight into the beer culture of Portland.
Of the many things that it offers, this blog is a great pick if you're into new tastes and beer recipe experimentation.
Site: notsoprofessionalbeer.com
Four Brewers
As the name would suggest, this is a blog where different brewers get together to discuss about the world of beer.
The blog features a host of rich content, ranging from general information on beer, to specific details on home as well as craft beers. In addition to this, the site also features a beer podcast that you can check out when you visit.
Site: fourbrewers.com
It should also be added that there are indeed many more amazing resources just like the ones mentioned above.
So if you are interested in finding suitable resources in your quest for excellent homemade beer, there is plenty to go around online.
https://yolongbrewtech.com/wp-content/uploads/2019/07/homebeer-1.jpg
1020
1360
yolongbrewtech
https://yolongbrewtech.com/wp-content/uploads/2022/08/YoLong-Brewtech-Logo-1-300x113.png
yolongbrewtech
2019-07-13 01:25:49
2022-01-13 06:32:03
What are some good home brew beer blogs/sites?