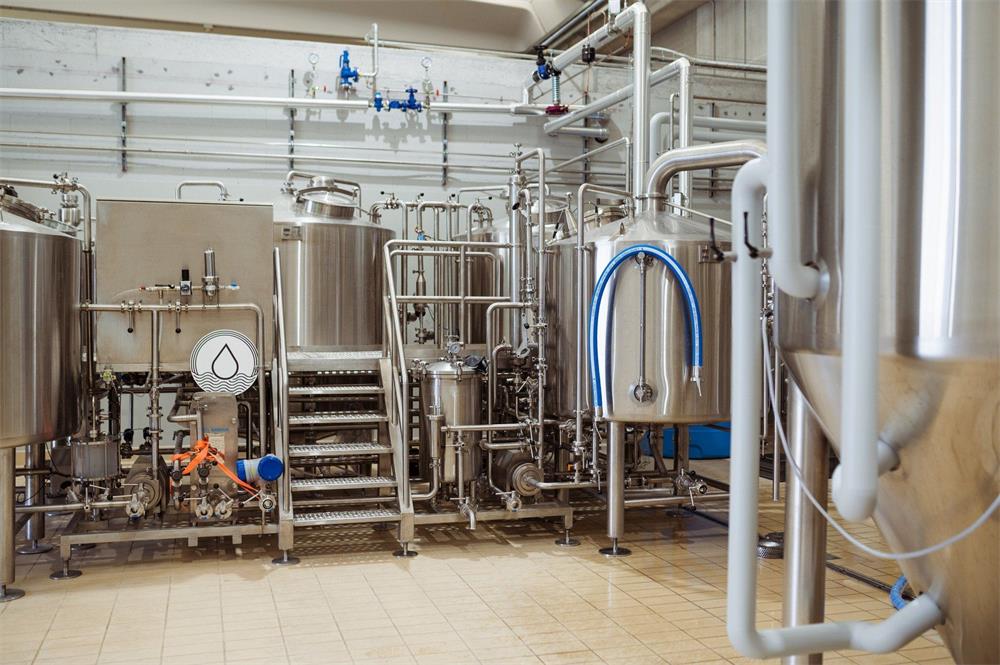 A micro brewery is a small-scale brewery that produces limited quantities of beer. Unlike larger breweries, which produce mass-market beers, micro breweries focus on creating unique and high-quality beers. Many micro breweries are run by passionate beer enthusiasts who experiment with different ingredients and brewing techniques to create their signature beers.
The Brewing Process of Micro Brewery
The brewing process of Micro Breweries is similar to that of traditional breweries, but with some variations and techniques to achieve unique flavors and aromas. Here is a general overview of the brewing process for Micro Breweries:
1. Milling: The first step is to mill the malted barley, which breaks down the grain and exposes the starches needed for fermentation.
2. Mashing: The milled grains are mixed with hot water in a process called mashing, which converts the starches into fermentable sugars. The mixture is stirred and heated to specific temperatures to achieve the desired sugar profile.
3. Boiling: After mashing, the liquid is transferred to a kettle and brought to a boil. Hops are added at various times during the boil to add bitterness, flavor, and aroma to the beer. Other ingredients like spices, fruits, or grains may also be added at this stage.
4. Fermentation: Once the boil is complete, the liquid, now called wort, is cooled and transferred to a fermenter. Yeast is added, and fermentation begins, converting the sugars into alcohol and carbon dioxide. The temperature and time of fermentation can vary depending on the beer style.
5. Conditioning: After fermentation, the beer is transferred to a conditioning vessel or secondary fermenter, where it is aged and clarified. This process can take several weeks or months, depending on the beer style and desired flavor.
6. Carbonation: The final step is to carbonate the beer, either naturally through bottle conditioning or force carbonation with CO2.
Micro Breweries often experiment with variations of these steps, such as using different grains, adding unique ingredients, or altering the fermentation and conditioning process to create distinct flavors and aromas. By using these techniques and sourcing high-quality ingredients, Micro Breweries are able to offer a diverse range of craft beers that cater to different tastes and preferences.
Why is Micro Brewery so popular?
Micro Breweries have become increasingly popular in recent years for a variety of reasons. One of the main reasons is the growing interest in craft beers and unique flavor profiles. Micro Breweries often offer a more personalized and diverse approach to brewing, using locally sourced ingredients and experimenting with different styles and techniques. This appeals to beer enthusiasts who are looking for something different than the mass-produced, uniform beers offered by mainstream breweries.
Another reason for the popularity of Micro Breweries is the experience they offer. Many Micro Breweries have taprooms or tasting rooms where visitors can sample the beer and learn about the brewing process. This creates a more interactive and engaging experience, as opposed to simply purchasing beer from a store. Additionally, Micro Breweries often host events, such as live music or food trucks, which can attract a wider audience and create a sense of community.
Finally, the rise of social media has played a role in the popularity of Micro Breweries. Platforms like Instagram and Facebook have allowed Micro Breweries to showcase their unique beers and events to a wider audience, attracting customers who may not have otherwise known about them. This has helped to create a culture of sharing and discovery around Micro Breweries, driving their popularity even further.
Overall, the popularity of Micro Breweries can be attributed to a combination of factors, including the growing interest in craft beers, the personalized and diverse approach to brewing, the engaging experience they offer, and the power of social media to connect people with new and exciting beer experiences.
How much does a Micro Brewery?
The cost of starting a Micro Brewery can vary greatly depending on several factors such as the location, the size of the brewery, and the equipment needed. On average, it can cost between $50,000 to $1 million to start a Micro Brewery.
One of the significant costs involved in starting a Micro Brewery is the equipment. The equipment needed includes brewing kettles, fermenters, storage tanks, cooling systems, and bottling or canning machines. The cost of equipment can range from $50,000 to $500,000, depending on the size of the brewery and the equipment needed.
Another significant cost involved in starting a Micro Brewery is the cost of permits and licenses. This cost can vary depending on the state or country you're in, but it can range from $1,000 to $10,000.
The cost of ingredients such as hops, barley, and yeast can also add up quickly. However, this cost can vary depending on the types of beer you plan to brew and the quality of ingredients you use.
Overall, the cost of starting a Micro Brewery can be significant, but it can be a profitable venture if done correctly. It's essential to create a solid business plan and budget, research your local laws and regulations, and invest in high-quality equipment to ensure the success of your Micro Brewery.
Micro Brewery manufacturers
When it comes to starting a Micro Brewery, one of the essential investments is in high-quality equipment. There are many manufacturers of Micro Brewery equipment available, but not all of them are created equal. Here are some of the most trusted manufacturers of Micro Brewery equipment:
1. Yolong Brewing Equipment
Yolong Brewing Equipment is a top-rated manufacturer of Micro Brewery equipment, offering a wide range of equipment from brewhouses, fermentation tanks, and kegging systems. Their equipment is known for its high quality, affordability, and excellent customer service.Learn more about their products and services on their website: https://yolongbrewtech.com/
2. American Beer Equipment
American Beer Equipment is a renowned manufacturer of Micro Brewery equipment, specializing in custom-made equipment for craft breweries. They offer a range of equipment, including brewhouses, fermenters, bright tanks, and canning lines.
3. DME Brewing Solutions
DME Brewing Solutions is a Canadian-based manufacturer of Micro Brewery equipment, offering a wide range of equipment, including brewhouses, fermentation tanks, and kegging systems. They also offer custom-made equipment and a range of services, including installation, training, and ongoing support.
4. Portland Kettle Works
Portland Kettle Works is a manufacturer of Micro Brewery equipment based in Portland, Oregon. They offer a range of equipment, including brewhouses, fermenters, and canning lines, and are known for their attention to detail, quality, and customization options.
5. JVNW, Inc.
JVNW, Inc. is a manufacturer of Micro Brewery equipment based in Canby, Oregon. They offer a wide range of equipment, including brewhouses, fermenters, and storage tanks, and are known for their high-quality equipment and excellent customer service.
When choosing a manufacturer of Micro Brewery equipment, it's essential to research and compare options carefully to ensure you're investing in the best equipment for your brewery's needs.
Why choose Yolong brewtech?
Yolong Brewtech is a trusted and reputable manufacturer of Micro Brewery equipment. Here are some reasons why you should choose Yolong Brewtech for your Micro Brewery equipment needs:
1. High-Quality Equipment
Yolong Brewtech's equipment is of the highest quality, ensuring that your beer is brewed to perfection. They use the best materials and components, and their equipment undergoes rigorous testing to ensure reliability, durability, and safety.
2. Competitive Prices
Yolong Brewtech offers some of the most competitive prices in the industry, making it easier for you to start your Micro Brewery without breaking the bank. They provide a range of affordable options for breweries of all sizes, so you can find the equipment that fits your budget.
3. Customization Options
Yolong Brewtech offers a range of customization options, so you can create a brewery that is tailored to your specific needs and preferences. They can help you design and build a brewery that is unique to your brand, ensuring that your beer stands out in a crowded market.
4. Excellent Customer Service
Yolong Brewtech has a team of experts who are always ready to help you with any questions or concerns you may have. They offer exceptional customer service, providing ongoing support and maintenance to ensure your equipment runs smoothly and efficiently.
5. Industry Experience
Yolong Brewtech has been in the Micro Brewery equipment industry for many years, and they have a deep understanding of the industry's unique challenges and requirements. They have worked with breweries of all sizes and types, and they can provide expert guidance and advice to help you succeed.
Overall, if you're looking for high-quality, affordable, and customizable Micro Brewery equipment with excellent customer service, Yolong Brewtech is an excellent choice. Their industry experience and commitment to quality ensure that you'll be investing in equipment that will help you create exceptional beer and build a successful brewery.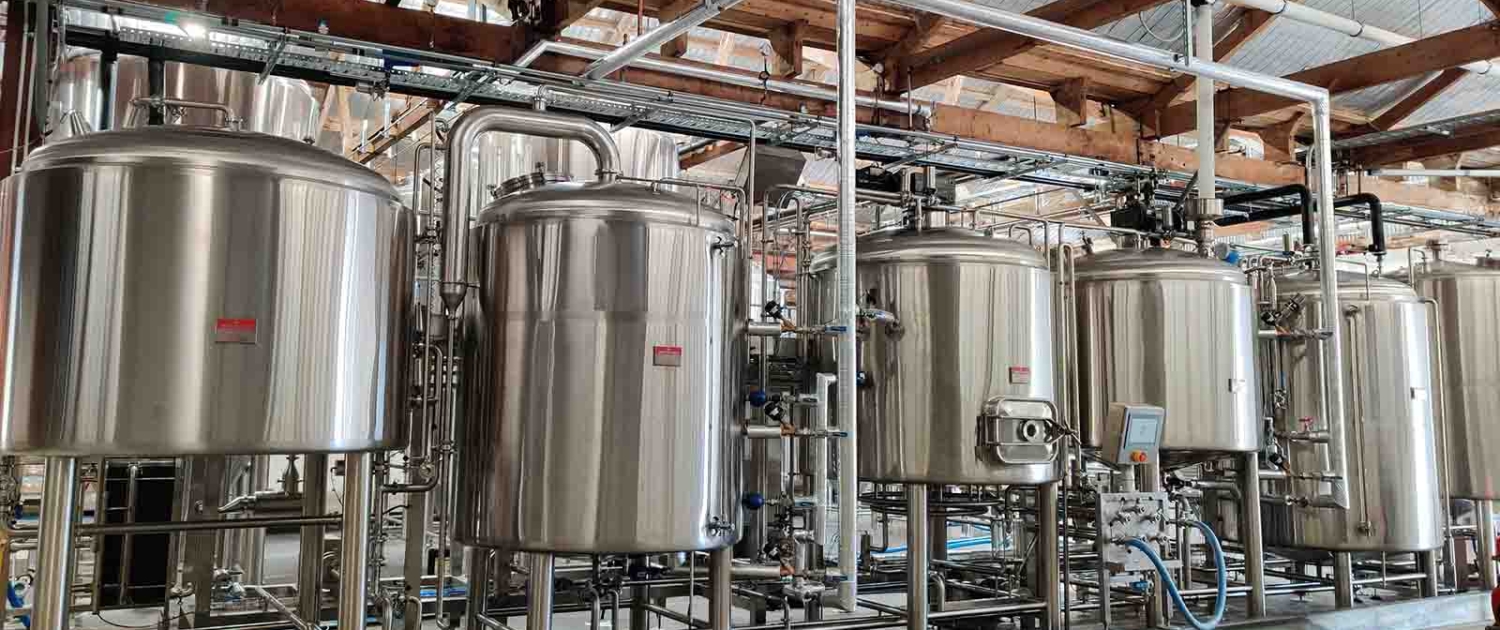 Overview of 15 BBL brewing equipment A 15 BBL brewing equipment allows medium-large craft breweries to scale up annual production between 5000 to 10,000 barrels
Read More »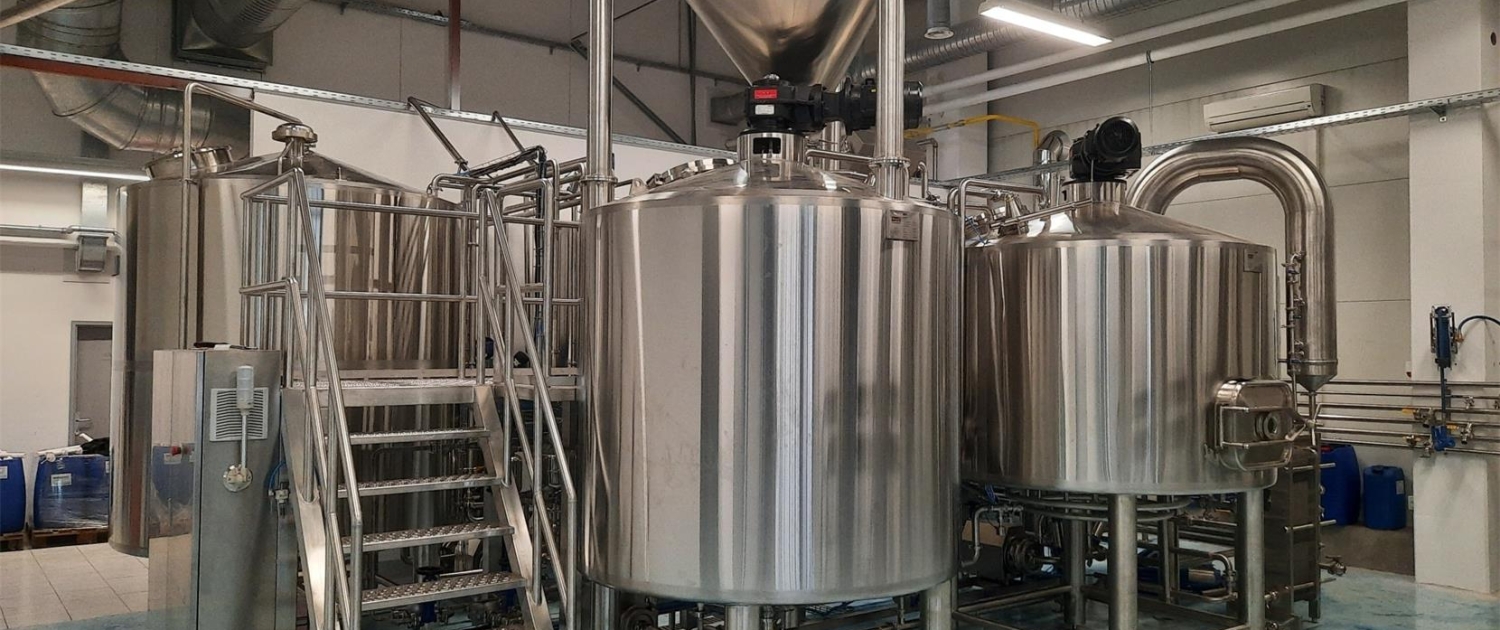 Overview of 10 BBL Brewing Equipment A 10 BBL brewing equipment is a medium-sized professional brewery setup capable of producing 310 gallons or 43 cases
Read More »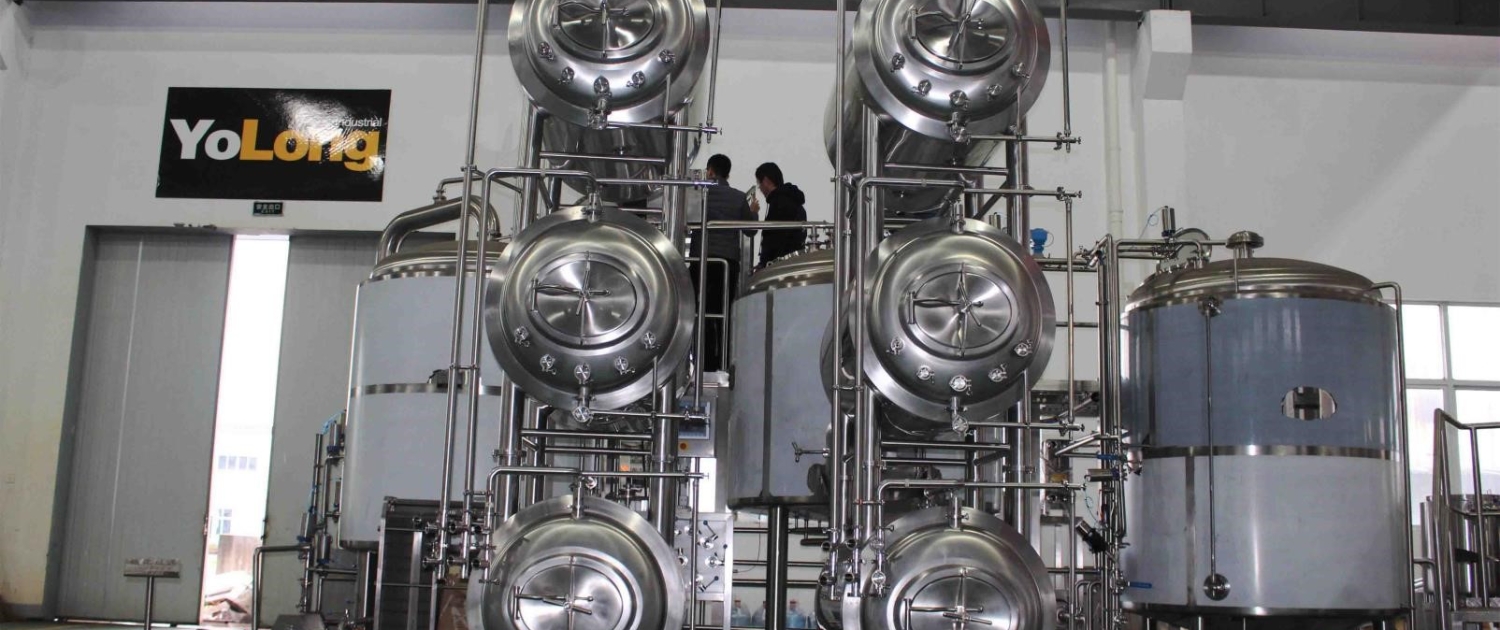 A 7 BBL Mash Tun is a critical brewing system component, responsible for the mashing process which converts milled grain starches into fermentable sugars. This
Read More »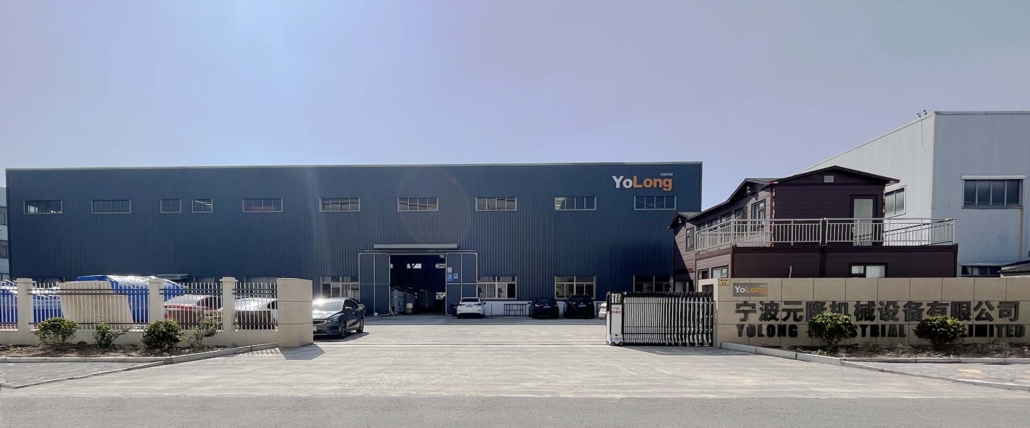 Founded in 2004 – With over 15 years' experience in the brewery equipment manufacturing business – YoLong Brewtech has set the standard for fabricating custom-designed and pre-made brewing equipment at the highest levels of value and quality. Our dedicated and experienced team has helped us become an industry leader in manufacturing products for one of the most fast-growing industry sectors in the world: Beverages; Beer; Cold Brewed Coffee; Kombucha; Infused Teas; Wine.
YoLong Brewtech's staff work together in our state-of-the-art 36,000 m2 / 3350 ft2 manufacturing plant in the Ningbo City Economic Development Zone, China. We ensure every custom-designed project is fabricated to our customer's exact specifications. The YoLong manufacturing plant is able to meet virtually any specification a customer requires.
Yolong come to the table not only as a craft beer equipment solution provider, but also a partner. We're always combining our business acumen and entrepreneurial vision with amazing craft beer equipment manufacturing expertise and the ability to execute quickly and efficiently, taking your idea to market under fast-response.
"We focus our capabilities on providing one-stop services. You will find us very eager to know about your need, so to offer you the best solution. "
Alan – Founder
We have our own factory since established, which means there is no trader between us, which means that we can achieve the most satisfactory level in terms of price, MOQ and product services.
We are a factory, not a trading company, and the relationship between you and me is direct, which saves both money and hassle. The direct production process reduces costs, so we can give you very competitive prices.
Unmatched
Service.
Unmatched
excellent.
Most factory products cannot meet the demand of product diversity, but we have a multitude of craft beer equipment products to choose from. We offer a truly one-stop service. Yolong have years of knowledge in this industry, and are willing to guide you along your way.
Yolong are not like the traditional supplier in China that you might be used to. We are a supplier that understands our customer's needs, as well as global market trends. We aim to provide unmatchable product and customer service to our clients, while constantly pursuing innovation in our products.
Most factories primarily focus only on manufacturing, which leads to a lacking of sales and service awareness. Yolong have our own sales team, technicians and after-sales staff, which means that not only can we provide faster and better-quality service.