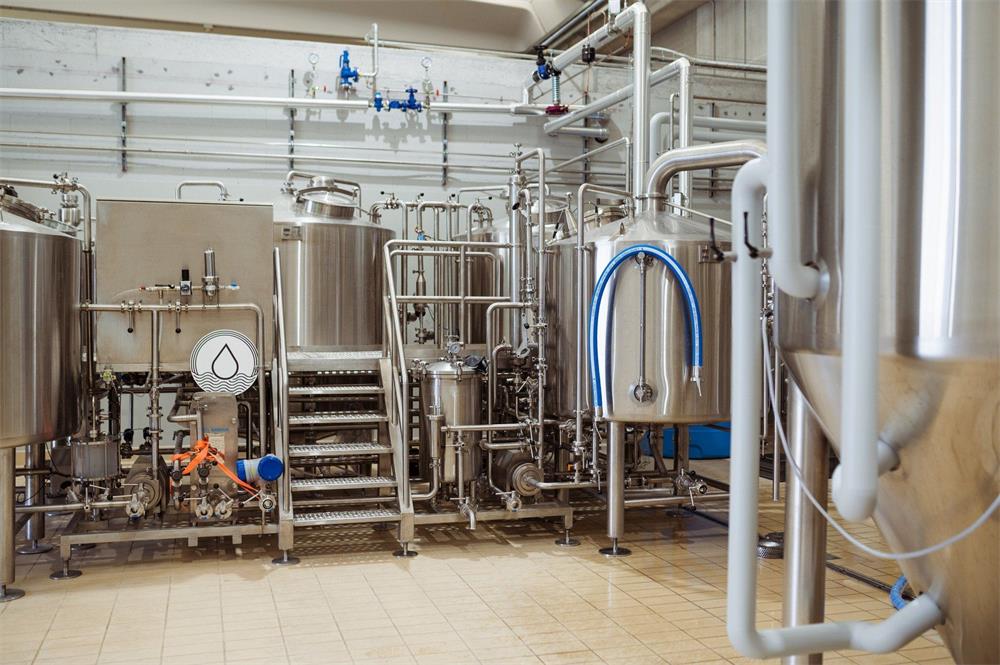 Craft beer brewing has become increasingly popular over the last few years, with numerous breweries producing unique and flavorful brews. As this industry continues to expand, the demand for high-quality brewing equipment has risen, particularly for hop-dosing systems. One such device is the Hop Gun, a brewing tool that ensures consistent, high-quality beer with the perfect balance of flavors.
Applications and Types of Hop Guns
Hop Guns can be used in various applications within the brewing process, each catering to different brewery needs and goals. The two primary types of Hop Guns are:
Recirculation Hop Gun
A recirculation Hop Gun is designed to circulate the beer through the hop chamber, allowing the hops to infuse their flavors and aromas into the liquid more effectively. This type of Hop Gun is ideal for breweries looking to optimize their hop utilization and produce more consistent, high-quality brews. Recirculation Hop Guns are especially beneficial for breweries that produce heavily hopped beers, such as IPAs, as they ensure the desired hop characteristics are achieved with minimal waste.
Inline Hop Gun
An inline Hop Gun is designed to add hops directly to the beer as it flows through the brewing process. This type of Hop Gun is best suited for breweries that want to minimize oxygen exposure during hopping, preserving the beer's freshness and extending its shelf life. Inline Hop Guns are particularly useful for breweries that produce beers with delicate hop flavors and aromas, as they help maintain the integrity of the hops throughout the process.
Advantages of Using a Hop Gun in Your Brewery
A Hop Gun offers several benefits that can enhance your brewery's operations, including:
Consistent hopping: The Hop Gun ensures that hops are added to the brew in a consistent manner, resulting in a more uniform distribution of flavors and aromas. This consistency is essential for producing high-quality craft beers that meet customer expectations.

Efficient hop utilization: By injecting the hops directly into the beer under pressure, a Hop Gun maximizes hop utilization, allowing brewers to use fewer hops to achieve the desired flavor and aroma profile. This efficiency can result in cost savings for breweries over time.

Reduced oxygen exposure: Oxygen exposure during the brewing process can negatively impact the quality of the final product. A Hop Gun minimizes the introduction of oxygen by keeping the hops contained within a sealed chamber, preserving the beer's flavor and extending its shelf life.

Safety: Manually adding hops to a brew can pose safety risks to brewery staff, especially when working with large volumes and high temperatures. The Hop Gun's automated process reduces the need for manual handling, minimizing the risk of injuries and accidents.
Pricing of Hop Guns
The cost of a Hop Gun can vary depending on the size, capacity, and additional features included in the system. Generally, prices range from $2,000 to $10,000, with larger and more advanced models commanding higher prices. While this investment might seem steep, the improved brewing consistency and efficiency that Hop Guns provide can quickly offset the initial cost. Additionally, most manufacturers offer financing options and support services to help businesses integrate these systems seamlessly into their brewing operations.
Hop guns manufacturers
There are several companies in the market that produce Hop Guns or similar hop-dosing systems. Each manufacturer has its strengths and specialization areas, and the right choice for your brewery will depend on factors such as budget, brewery size, and specific requirements. Here are a few other well-known Hop Gun manufacturers:
YoLong: YoLong is a renowned brewing equipment manufacturer known for its high-quality, innovative products. Their hop-dosing system,  is a popular choice among homebrewers and small-scale breweries. It is designed for easy integration into existing brewing setups and is constructed from premium materials, ensuring durability and reliability.Learn more about their products and services on their website: https://yolongbrewtech.com/
Premier Stainless Systems: Premier Stainless Systems is a US-based manufacturer that specializes in crafting stainless steel brewing equipment. They offer a range of hop-dosing systems, including Hop Guns, to cater to various brewery sizes and needs. Their equipment is designed for optimal efficiency and precision, ensuring consistent hop infusion for quality beer production.
IDD Process & Packaging: IDD Process & Packaging is a US-based company with extensive experience in designing and manufacturing brewing and packaging equipment. They offer a range of hop-dosing systems, including their proprietary Hop Infusion Device (HID), which is designed for efficient hop utilization and seamless integration into the brewing process. With a focus on customization, IDD can tailor their equipment to meet individual brewery requirements.
BrauKon: BrauKon is a German brewing equipment manufacturer known for its high-quality, technologically advanced products. Their HopGun system is designed to optimize hop utilization while maintaining a closed system to minimize oxygen exposure. BrauKon's products are highly regarded for their precision and efficiency, making them a popular choice among breweries looking for top-tier equipment.
When choosing a Hop Gun manufacturer, it's essential to research each company's offerings, customer support, and reputation within the industry. This will ensure you find the best fit for your brewery's unique needs and goals.
Why Choose YoLong for Your Hop Gun Needs
There are several reasons why YoLong stands out as the ideal supplier of Hop Guns for craft breweries:
Expertise and experience: With over 15 years in the industry, YoLong has a deep understanding of the brewing process and the specific needs of breweries. This expertise ensures that their Hop Gun systems are designed with the end user in mind, making them easy to operate and maintain.

Quality and reliability: YoLong is committed to producing equipment that meets the highest standards of quality and reliability. Their Hop Guns are constructed using premium materials and components, ensuring they can withstand the rigors of daily use in a brewery environment.

Customization: YoLong understands that each brewery is unique and may have specific requirements for their Hop Gun system. As such, they offer a range of customization options to ensure that the final product meets the precise needs of the client.

Customer support: YoLong prides itself on providing exceptional customer support throughout the entire purchasing and integration process. From answering questions and providing technical assistance to offering training and ongoing support, YoLong is committed to ensuring customer satisfaction.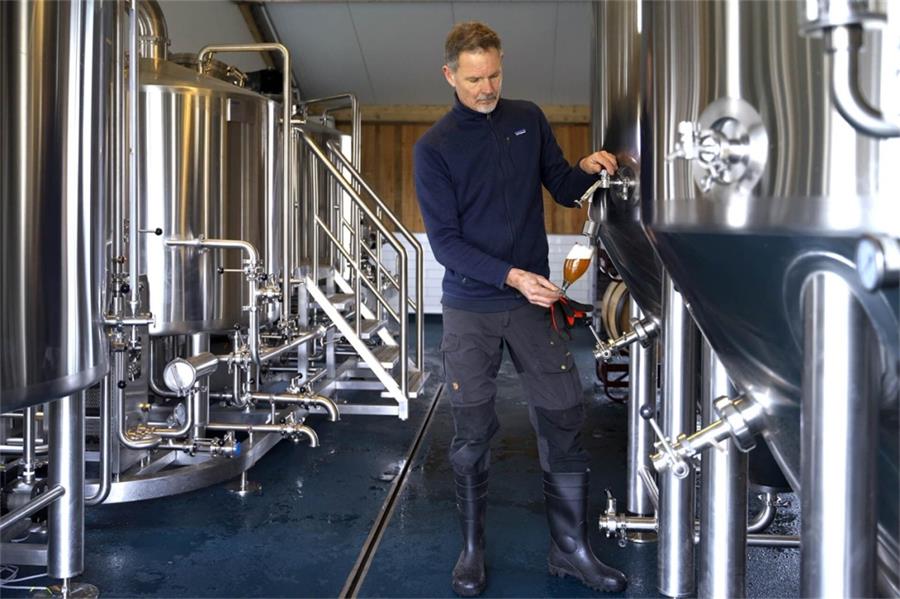 30 BBL brewing equipments are optimized for rapidly scaling craft brewers aiming to expand distribution while retaining quality. This guide covers considerations for planning and
Read More »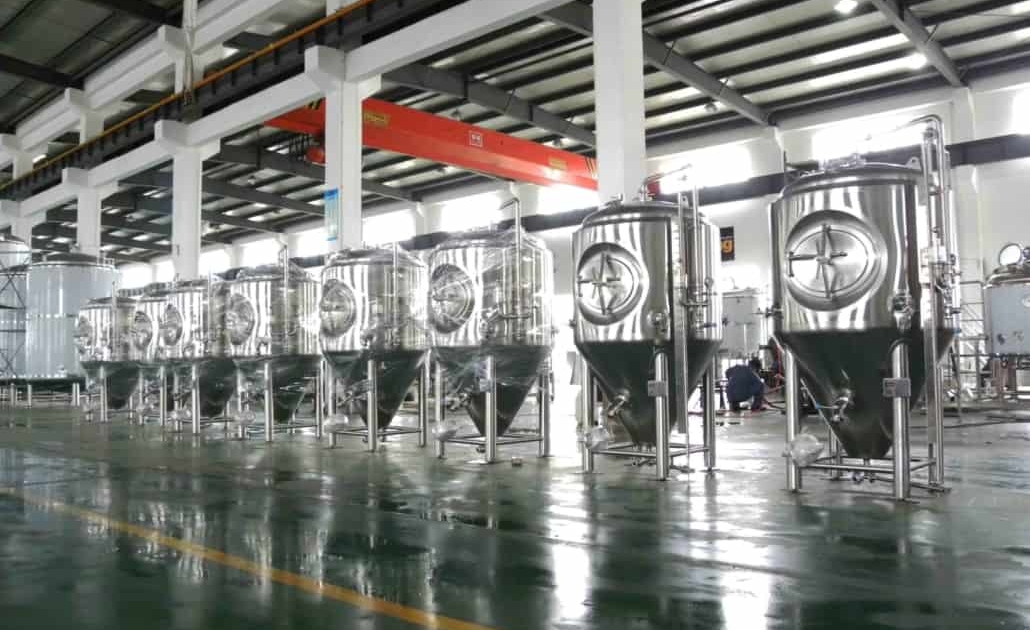 Commercial brewing equipment in the 20 BBL Brewing Equipment range allows medium-scale production for microbreweries and brewpubs. This guide covers key considerations for 20 BBL
Read More »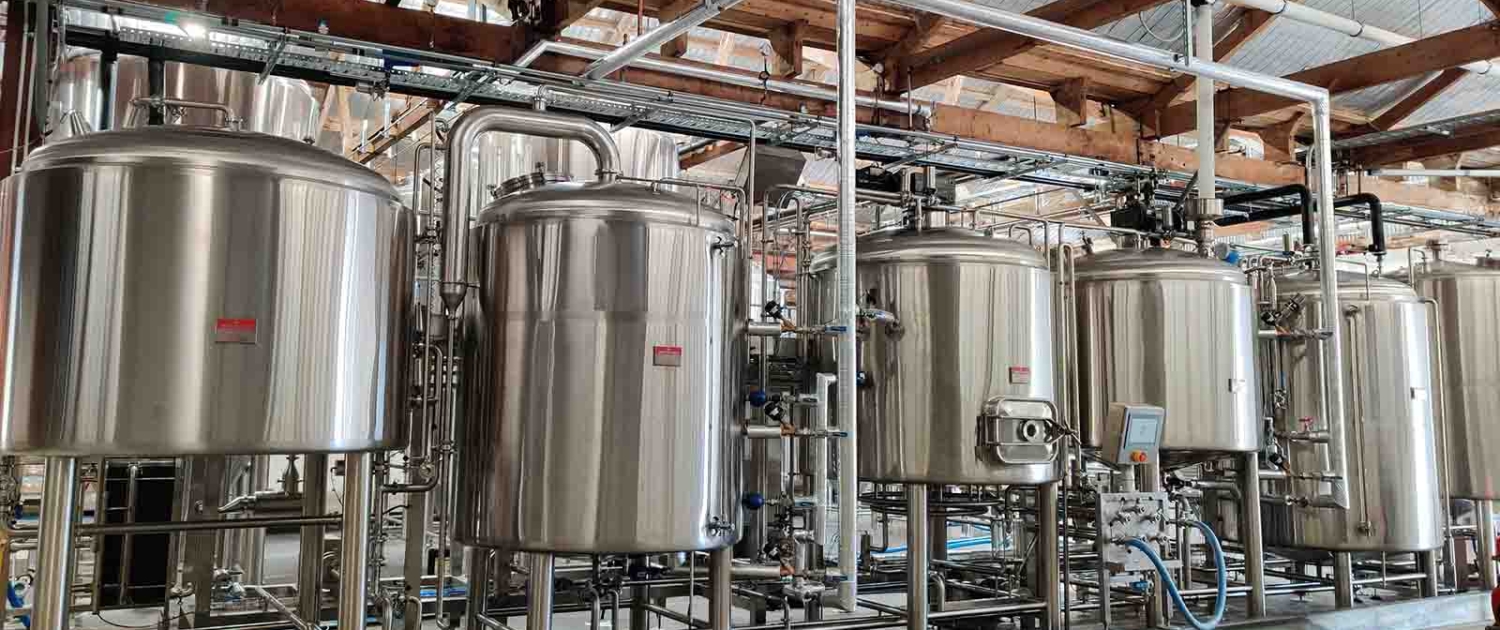 Overview of 15 BBL brewing equipment A 15 BBL brewing equipment allows medium-large craft breweries to scale up annual production between 5000 to 10,000 barrels
Read More »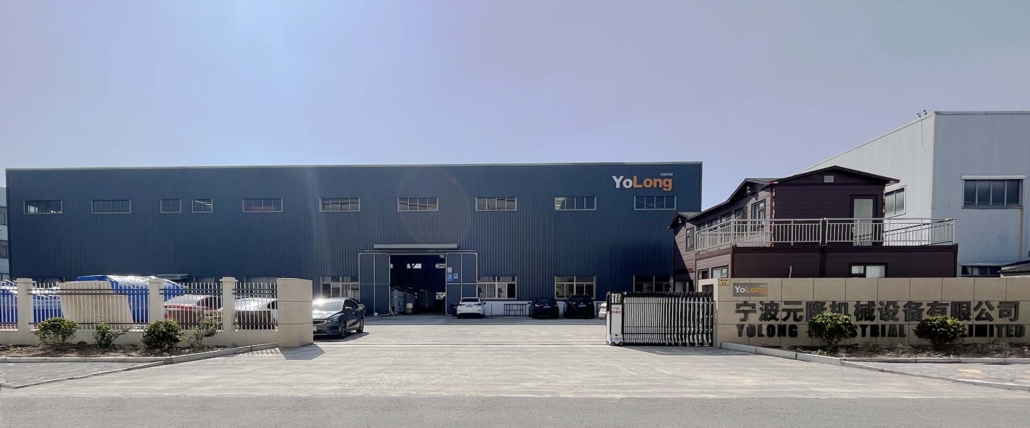 Founded in 2004 – With over 15 years' experience in the brewery equipment manufacturing business – YoLong Brewtech has set the standard for fabricating custom-designed and pre-made brewing equipment at the highest levels of value and quality. Our dedicated and experienced team has helped us become an industry leader in manufacturing products for one of the most fast-growing industry sectors in the world: Beverages; Beer; Cold Brewed Coffee; Kombucha; Infused Teas; Wine.
YoLong Brewtech's staff work together in our state-of-the-art 36,000 m2 / 3350 ft2 manufacturing plant in the Ningbo City Economic Development Zone, China. We ensure every custom-designed project is fabricated to our customer's exact specifications. The YoLong manufacturing plant is able to meet virtually any specification a customer requires.
Yolong come to the table not only as a craft beer equipment solution provider, but also a partner. We're always combining our business acumen and entrepreneurial vision with amazing craft beer equipment manufacturing expertise and the ability to execute quickly and efficiently, taking your idea to market under fast-response.
"We focus our capabilities on providing one-stop services. You will find us very eager to know about your need, so to offer you the best solution. "
Alan – Founder
We have our own factory since established, which means there is no trader between us, which means that we can achieve the most satisfactory level in terms of price, MOQ and product services.
We are a factory, not a trading company, and the relationship between you and me is direct, which saves both money and hassle. The direct production process reduces costs, so we can give you very competitive prices.
Unmatched
Service.
Unmatched
excellent.
Most factory products cannot meet the demand of product diversity, but we have a multitude of craft beer equipment products to choose from. We offer a truly one-stop service. Yolong have years of knowledge in this industry, and are willing to guide you along your way.
Yolong are not like the traditional supplier in China that you might be used to. We are a supplier that understands our customer's needs, as well as global market trends. We aim to provide unmatchable product and customer service to our clients, while constantly pursuing innovation in our products.
Most factories primarily focus only on manufacturing, which leads to a lacking of sales and service awareness. Yolong have our own sales team, technicians and after-sales staff, which means that not only can we provide faster and better-quality service.