Fermenter Tank Sanitation
CIP (cleaning-in-place) fluids can be introduced via the bottom access or top plate. This is a blend of chemicals mixed with water and heated up. This cleans the pipes, vessels, and machinery without the need to dismantle the setup. Fermenters are always cleaning with CIP by using the sanitary rotary spray ball and CIP arm. Sophisticated cleaning nozzles provide impact jets.
YoLong fermenters are fabricated with easy-clean in mind. Our advanced CIP systems keep your tanks contamination-free. The sanitary rotary spray ball provides better cleaning capabilities than standard spray balls.
As yeast growth must be nurtured from the beginning of the fermentation process, it is important to consider how the yeast and wort are introduced into the fermenter. It needs oxygen to be introduced to the wort and a thorough mixing together of the wort and yeast together. It is possible to incorporate O2 to the line connecting to the tanks. Yeast can be added via the racking arm, manway, or through the tank bottom.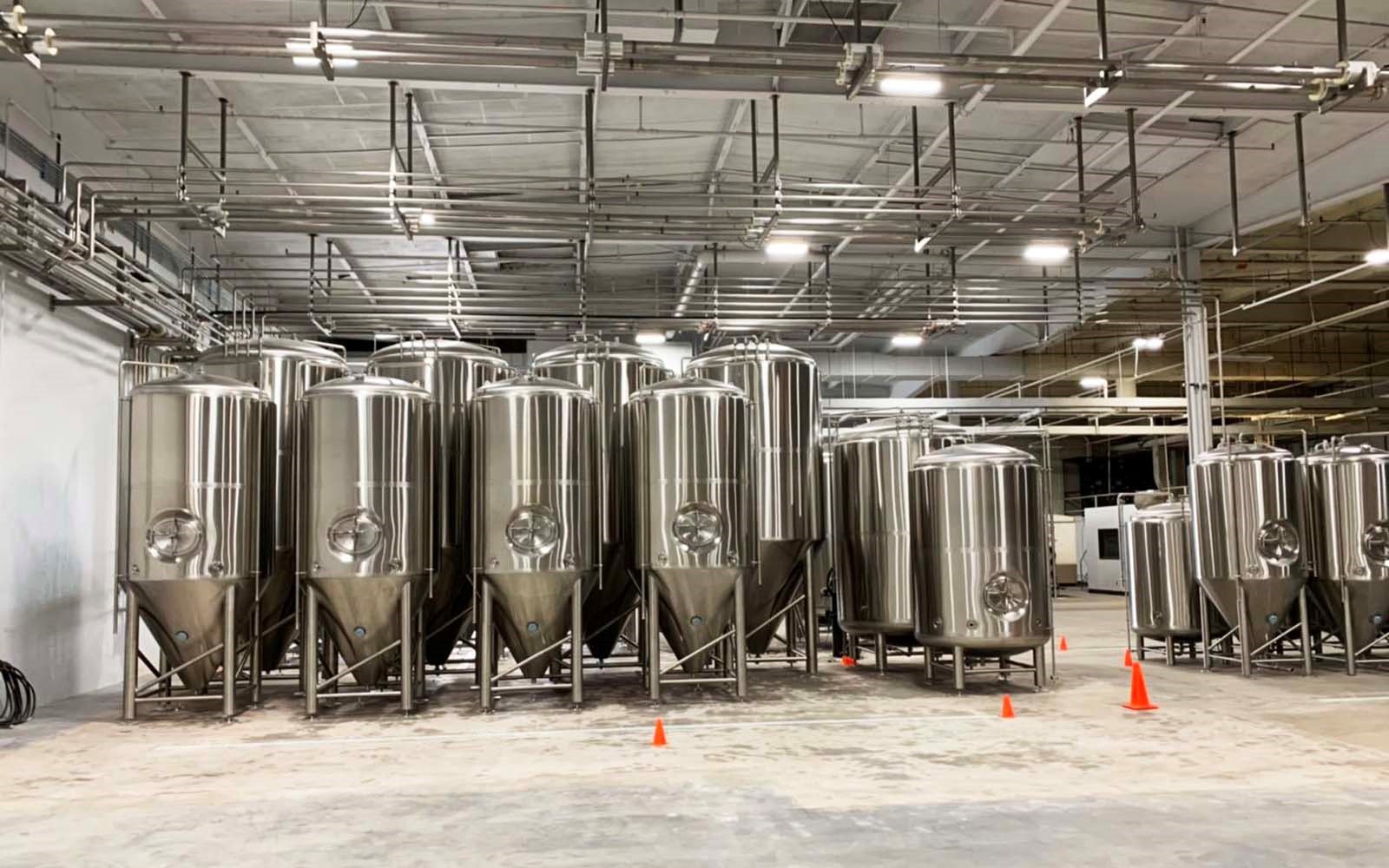 YoLong fermenters are fitted with precisely correct piping infrastructures so wort, yeast, and fermented beer can be added or removed with ease. Because YoLong fermenters are custom-built and hand-finished, the internal welds and smooth surface of the stainless steel do not provide any microscopic areas where microbes could multiply unseen.
The increased head-space offered in the vessels allows the brewmaster to ferment a far wider range of brews.
When the fermentation process is finished, and the beer is cooled down to around 0°C/32°F, this process assists the remaining yeast particles to settle at the bottom of the tank. When the undesirable solids are at the bottom, the brew is pumped slowly from the fermenter, and into a filter tank or brite beer tank.
YoLong offer cutting-edge cylindroconical fermentation tanks and manways to craft beer brewers everywhere. There's no need to worry about brewery equipment suppliers near you either because we ship and install in every country, city, and location.