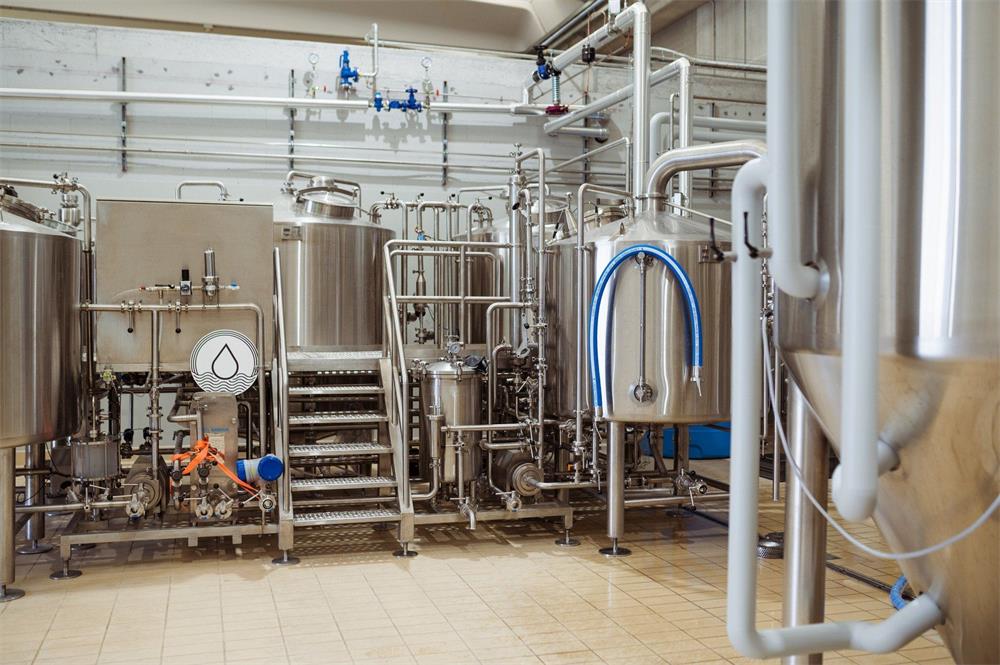 Fermentation tanks, also known as fermenters, play a crucial role in the brewing, pharmaceutical, and biotechnology industries. They provide an optimal environment for the fermentation process, which converts sugars into alcohol or other desirable products.
Types of Fermentation Tanks
There are several types of fermentation tanks available, each catering to specific industry requirements. Some common types include:
Conical Fermenters
Conical fermenters are commonly used in the brewing industry, as they allow for the easy collection of yeast and sediment during fermentation. Their conical shape enables the sediment to settle at the bottom, making it easier to remove and harvest the yeast for future use.
Cylindroconical Tanks
Cylindroconical tanks, also known as unitanks, combine the functions of fermentation and conditioning in a single vessel. These tanks are popular in the brewing industry due to their versatility, as they save both time and space by allowing for simultaneous fermentation and aging processes.
Jacketed Fermentation Tanks
Jacketed fermentation tanks come with an outer jacket that allows for temperature control during the fermentation process. The jacket can be filled with a cooling or heating medium to maintain the desired fermentation temperature. These tanks are particularly useful in industries where precise temperature control is crucial, such as pharmaceuticals and biotechnology.
Advantages and Applications of Fermentation Tanks
Fermentation tanks offer several benefits, including:
Consistent Fermentation Environment: Fermentation tanks provide a controlled environment, ensuring consistent temperature and pressure conditions for optimal fermentation. This consistency is crucial for producing high-quality products in industries such as brewing, pharmaceuticals, and biotechnology.
Scalability: Fermentation tanks are available in various sizes and capacities, allowing businesses to scale their operations up or down as needed. This flexibility makes it easy to adapt to changes in production requirements or market demands.
Easy Cleaning and Maintenance: Most fermentation tanks are designed for easy cleaning and maintenance, ensuring a hygienic environment for the
Pricing: Factors Affecting the Cost of Fermentation Tanks
Fermentation tanks come in various sizes and designs, with their prices depending on several factors, including:
Material: Fermentation tanks are commonly made from stainless steel or plastic. Stainless steel tanks are generally more expensive due to their durability and resistance to corrosion. However, plastic tanks are a more cost-effective option for small-scale operations or those on a tight budget.
Size and Capacity: The size and capacity of a fermentation tank directly affect its price. Large tanks with higher capacities are more expensive, while smaller tanks are more affordable. Buyers should carefully consider their production needs to determine the appropriate size and capacity for their operations.
Customization and Features: Fermentation tanks can come with various features, such as cooling jackets, agitators, and pressure release valves. Customization and additional features can significantly increase the price of a tank, so buyers should carefully assess their needs before making a decision.
Top Fermentation Tank Manufacturers
Several manufacturers specialize in designing and producing fermentation tanks. Some of the leading companies in the industry include:
YoLong: YoLong is a renowned manufacturer of fermentation tanks and other brewing equipment. They are known for their high-quality stainless steel tanks and customized solutions for a wide range of industries, including brewing, pharmaceuticals, and biotechnology.
Learn more about their products and services on their website: https://yolongbrewtech.com/
Mueller: Mueller is a global manufacturer of fermentation tanks and other processing equipment. They provide a wide range of stainless steel and plastic tanks, catering to the diverse needs of various industries.
JVNW: JVNW is an American company specializing in custom stainless steel tanks and process equipment for the brewing, wine, and food industries. Their fermentation tanks are known for their quality and precision.
Why Choose YoLong for Your Fermentation Tank Needs?
There are several reasons to choose YoLong for your fermentation tank requirements, including:
Customization: YoLong excels at providing customized solutions for their clients. They can design and manufacture fermentation tanks with specific features, sizes, and configurations to meet the unique needs of various industries.
Quality and Durability: YoLong uses high-quality stainless steel for their fermentation tanks, ensuring long-lasting durability and resistance to corrosion. This investment in quality materials guarantees that their tanks will stand the test of time, providing a reliable solution for businesses.
Expertise and Support: YoLong has a team of experienced engineers and technicians who can provide expert guidance and support throughout the purchasing and installation process. Their commitment to customer satisfaction ensures a seamless experience from start to finish.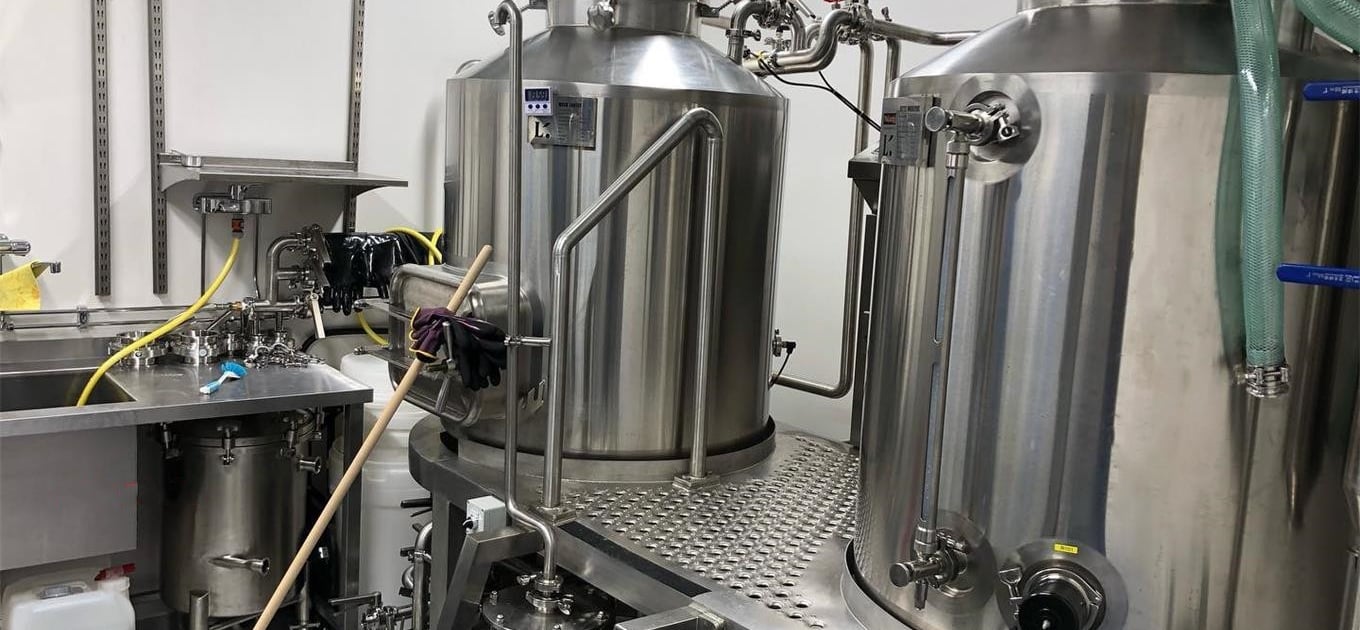 What is Brewing Equipment? Brewing equipment refers to the machinery and tools used in the process of producing beer, cider, or any other fermented beverages.
Read More »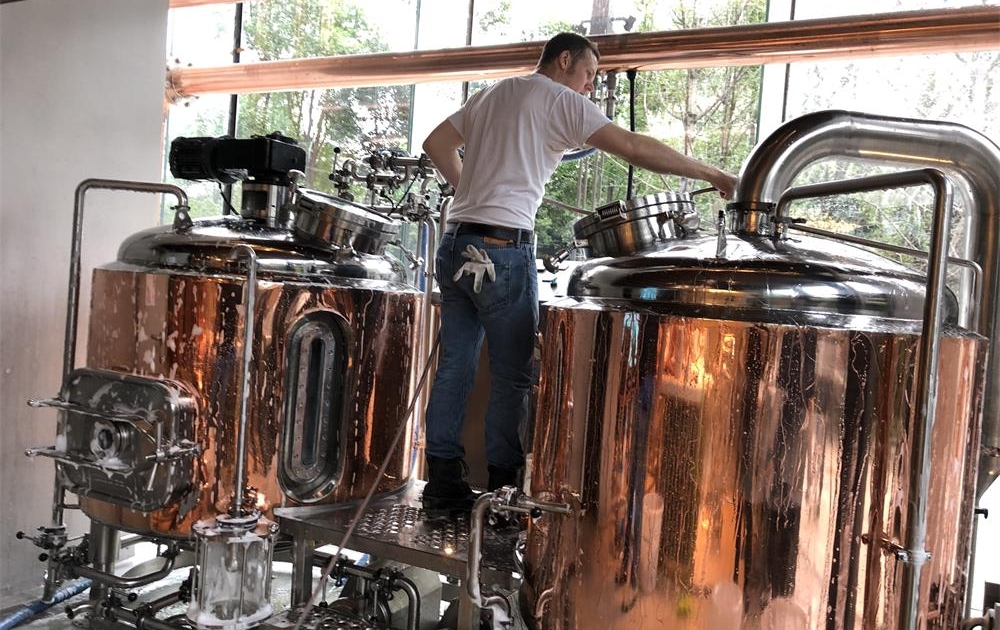 What is a Uni Tank? A uni tank, often referred to as a unitank, is a type of fermentation vessel utilized primarily in the beer
Read More »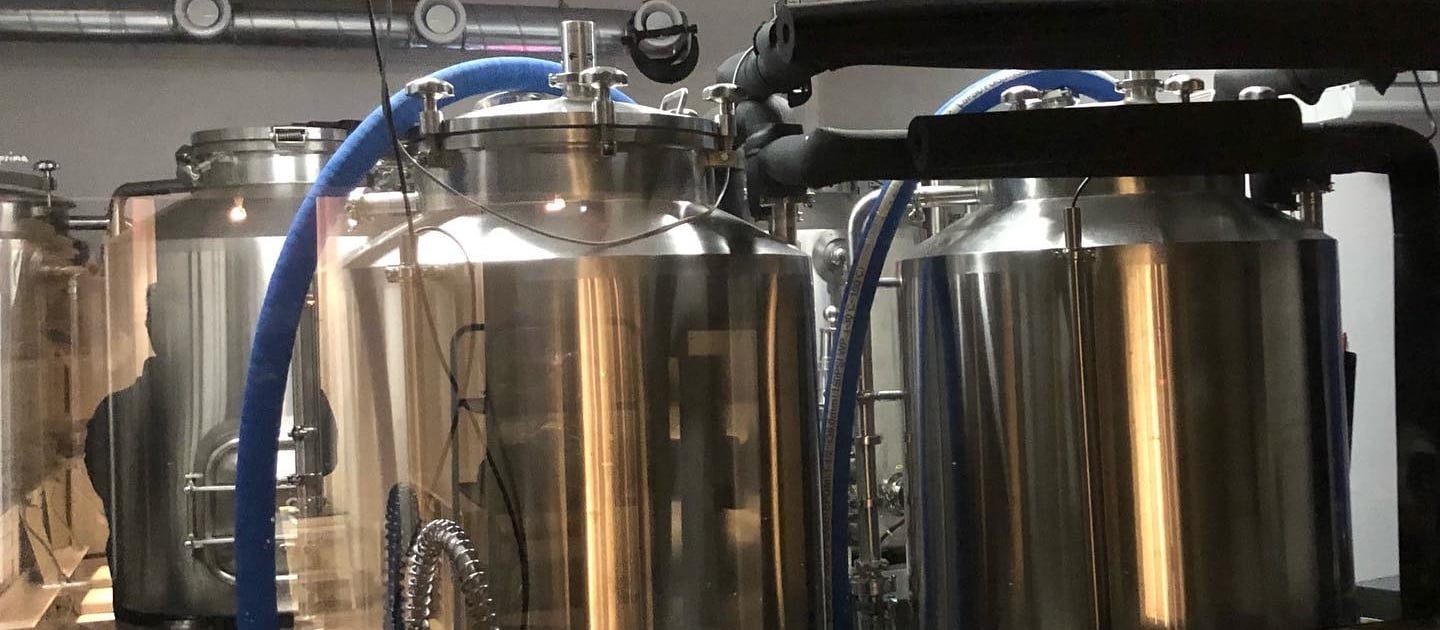 What is brewery equipment? Brewery equipment refers to the machinery and tools used in the beer-making process. From milling the grains to fermenting the wort,
Read More »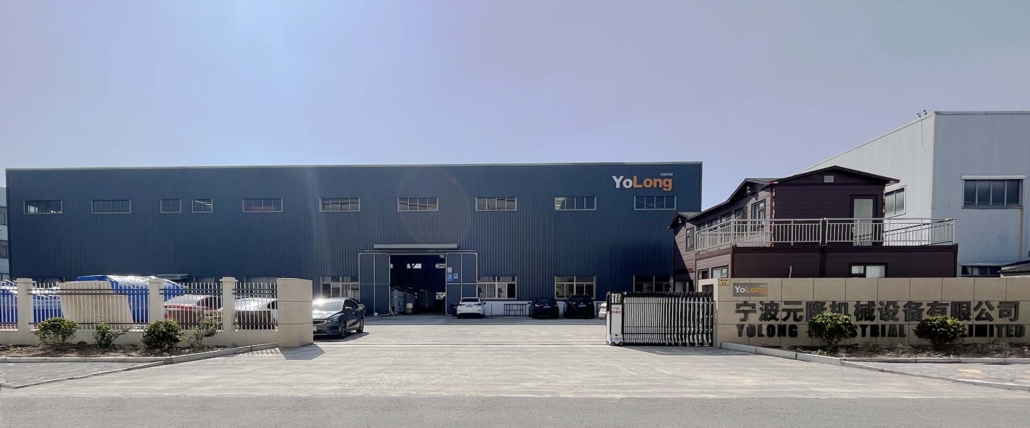 Founded in 2004 – With over 15 years' experience in the brewery equipment manufacturing business – YoLong Brewtech has set the standard for fabricating custom-designed and pre-made brewing equipment at the highest levels of value and quality. Our dedicated and experienced team has helped us become an industry leader in manufacturing products for one of the most fast-growing industry sectors in the world: Beverages; Beer; Cold Brewed Coffee; Kombucha; Infused Teas; Wine.
YoLong Brewtech's staff work together in our state-of-the-art 36,000 m2 / 3350 ft2 manufacturing plant in the Ningbo City Economic Development Zone, China. We ensure every custom-designed project is fabricated to our customer's exact specifications. The YoLong manufacturing plant is able to meet virtually any specification a customer requires.
Yolong come to the table not only as a craft beer equipment solution provider, but also a partner. We're always combining our business acumen and entrepreneurial vision with amazing craft beer equipment manufacturing expertise and the ability to execute quickly and efficiently, taking your idea to market under fast-response.
"We focus our capabilities on providing one-stop services. You will find us very eager to know about your need, so to offer you the best solution. "
Alan – Founder
We have our own factory since established, which means there is no trader between us, which means that we can achieve the most satisfactory level in terms of price, MOQ and product services.
We are a factory, not a trading company, and the relationship between you and me is direct, which saves both money and hassle. The direct production process reduces costs, so we can give you very competitive prices.
Unmatched
Service.
Unmatched
excellent.
Most factory products cannot meet the demand of product diversity, but we have a multitude of craft beer equipment products to choose from. We offer a truly one-stop service. Yolong have years of knowledge in this industry, and are willing to guide you along your way.
Yolong are not like the traditional supplier in China that you might be used to. We are a supplier that understands our customer's needs, as well as global market trends. We aim to provide unmatchable product and customer service to our clients, while constantly pursuing innovation in our products.
Most factories primarily focus only on manufacturing, which leads to a lacking of sales and service awareness. Yolong have our own sales team, technicians and after-sales staff, which means that not only can we provide faster and better-quality service.