Do Micro and Nano Breweries Generally Filter their Beer Before Kegging?
Microbrewery, also known as a craft brewery, is a small-scale brewing process that produces a limited amount of beer not exceeding to 15,000 barrels and for at least market 75% percent of their products annually. They traditionally reproduce their product locally and are usually owned by single entrepreneurs. People have long been taking advantage of this beer production process because of good profit and returns. Even in the early years, early brewing companies enjoyed making beers and other related products because of its good profitability. It is also effortless to introduce and to sell in the market. It is also used in many establishments like restaurants, bars, and resorts. Also, beer is very in demand even during bonding with friends and casual drinking.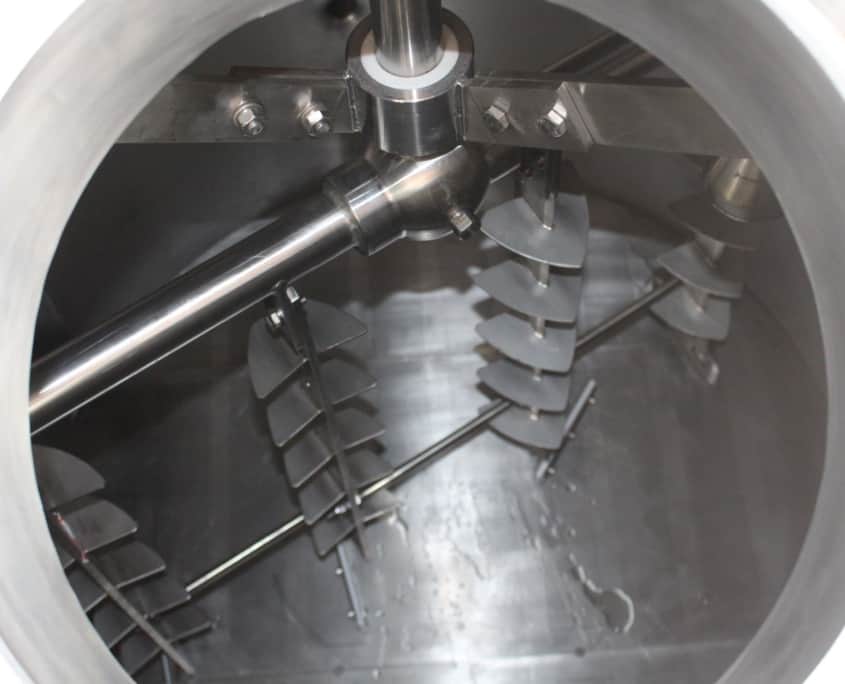 Beer also includes health benefits to people like it; for example; it can boost bone functions, etc. Microbrewingstarted to bloom in America in the late 1970sand it's said to have a successful start in the era of the microbrewery. In the other hand Nano brewery from the word itself "Nano" produces some beer products smaller than micro-brewery, although there have not been some barrels defined yet to classify breweries as Nano breweries usually some owners or companies produce 500 barrels annually. Nano breweries are smaller than micro-breweries.   Nano brewery, although smaller, has the same process of brewing beers, and one of them is kegging.
Before beer kegging, beer filtration is the first thing to do before the kegging. In beer filtration has four filtration procedures; these include primary filtration, trap filtration, excellent filtration and lastly membrane filtration. In planning to open a brewery business, filtration needed to be more involved to get the job done correctly. One of the functions of filtration is to remove solid waste and bulk yeast to the removal of bacteria that could spoil their product.  Filtration in each stage stands avital purpose for every drop of beer. Brewery companies like micro and Nano breweries use this procedure to maintain the richness of flavor of their products and also to have a clean and sterilized product. In the case of local breweries, the entire beer clarification process is accomplished with the use of a sheet or Nano filters to achieve long term beer stability.
Since the beer is mechanically filtered by flowing the beer through layers of filter material; Rough filtration leaves some cloudiness in the beer; it's the white foam that comes out every time we pour a bottle of beer into our glasses, it is noticeably brighter than unfiltered beer. Clean filtration produces a beer which is nearly transparent and not cloudy, although observation of the dash of light through the beer will reveal the presence of some small particles. Therefore, filtration is played an important role in beer brewing; it maintains the cleanliness of the beer and equalizes the formula needed by the beer. When the filtration of the beer is perfected, we now proceed to a keg.
Kegging helps all the brewers to maintain the freshness of their beers by distributing the carbon dioxide from the beer, so the longer the beer inside the keg the freshness it will get. All brewing companies or small-scale brewers use this method to avoid spoilage of their product and to avoid losing money. This process is more prone to contamination, meaning it is essential to keep the beer kegs clean from bacteria that may be present during the process. The improper kegging may lead their products to waste and can be a difficult for all the brewery. If somehow you have a problem with how your beer tastes, try to compare it to newer product and see if it is not yet spoiled. Or let it taste from a person who usually drinks beer. Unfortunately, some customers have a lack understanding about beer, so once the beer gets wasted they would not be able to recognize it. And the lack of knowledge about it may lead to food poisoning due to its contamination.
I think filtering the beer before kegging. You can achieve a very, very good clarity just with a good mash, lauter, boiling, whirlpool, findings, and good fermentation. Maybe some companies do not filter their product in a way to save a lot of money. Brewery filtration is quite essential to be able to make the needed beers which in per gallons on time to follow that. Filtration is a crucial way to lessen the work required during the process of brewing beers.
Moreover, most of the breweries used filtration to obtain the crystal-like beer even it cost them too much budget. Importantly to satisfy the will of their customers and to give what they genuinely deserve on their product. Crucial Reasons to Keg Your Homebrew. First is it saves time and money, instead of buying beers in the market, start brewing your own and store it on a well and spotless keg. Second, since it is stored under carbon dioxide and having no oxygen, your beer or homebrew will have a longer shelf-life compared to a beer we buy outside.
It seems reasonable to assume that macro and nano breweries commonly filter their beer products to make sure that their products will gain the satisfaction of their customers and to order to have more clients or customers that will surely make their company robust and reliable. Having a reasonable product at a reasonable pricing is an excellent way to make your company even greater and be more well-known. In conclusion to that, the filtration process in both the Nano brewery and Micro-brewery needs a clean filtration before entering the kegging process, because it may end up contaminating the whole batch that may lead up to spoilage of the beers, wherein it will be a massive loss of money especially when a whole bunch was already made.
https://yolongbrewtech.com/wp-content/uploads/2018/06/rake-in-the-lauter.jpg
1520
2280
yolongbrewtech
https://yolongbrewtech.com/wp-content/uploads/2022/08/YoLong-Brewtech-Logo-1-300x113.png
yolongbrewtech
2019-04-11 02:42:18
2022-01-14 03:47:36
Do Micro and Nano Breweries Generally Filter their Beer Before Kegging?