What Is the Best Source to Buy Commercial Equipment to Create A Micro-Brewery?
If you are allegedly into brewing beers, likely for yourself, friends or for special occasions such as weddings and anniversary, why don't you try to profit that leisure? In spite of doing the work you want, you are simply getting profit from it. From the bombarding market of craft beer brewery, micro-brewery is one of the known processes of brewing beer. If you have interest in this, micro-brewery is more on the quality of the beers, depending on the founders taste Typically, micro-brewery beers are smaller than large scale brewery companies. They make smaller amounts of beers than the regular beer making from the term micro itself. The rise of micro-brewery started in 1970 in the United Kingdom. Even though the traditional brewery of beers was well known worldwide, especially in Europe, micro-brewery just seemed to fit in the beer brewing community.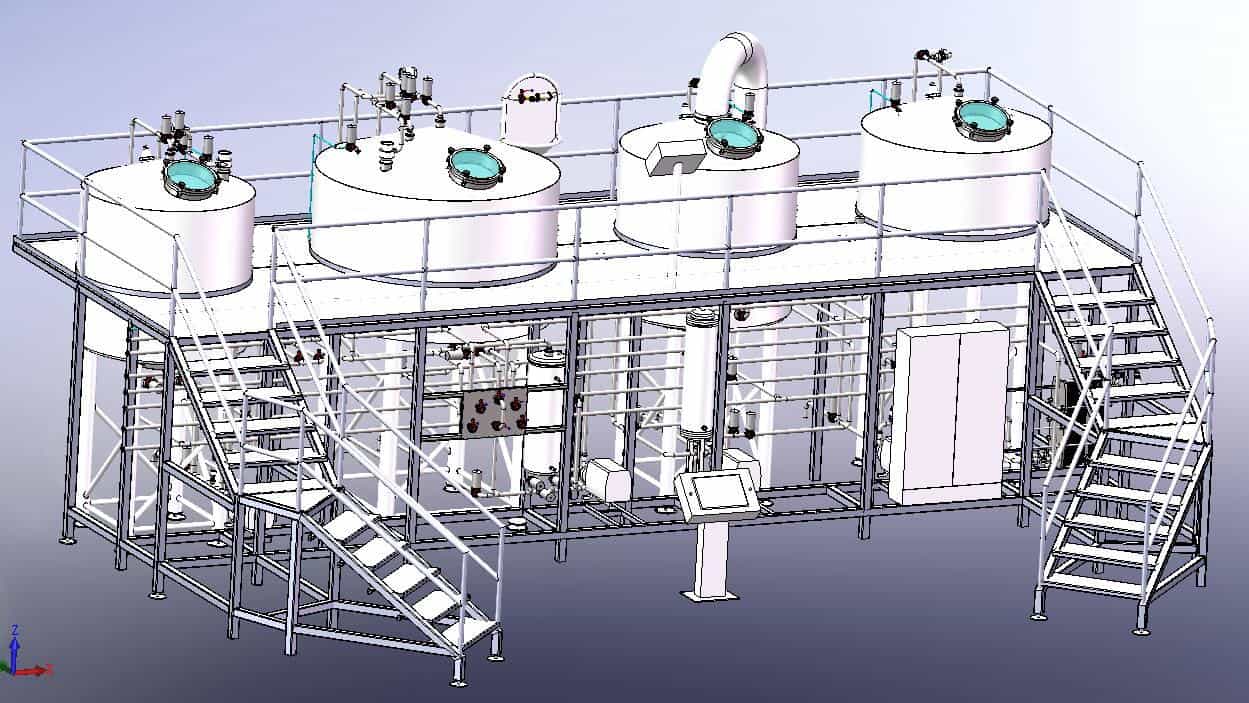 As the year passes by, the apparatus used in micro-brewery eventually gets more advanced and developed is able to be more productive in the process of brewing coffee. Of course, this equipment is used to make the job easier. The following micro-brewery equipment is beer fermenters, brewhouse, pumps, control and monitoring, beer kegs, filtration and so on. This commercial micro-brewing equipment is used to make brewed beer vaster and appropriately processed since it goes through different machines that are tested. Although there are problems on microbrewery such as installation, the technological error is quite unavoidable in this kind of firm specifically knowing that these are the ones running in the company to make your products. It will be a waste if you will buy a new or let a specific engineer fix the problems, you need to find the equipment that is easy to use and flexible for your needs.
Temperature consistency, in brewing beers the temperature must be on still, or the beers might turn out different from the beers you made. It will be a waste for the beers that went through the apparatus if it turns out different. Another of them is the replication of equipment. We are familiar with fake machines. We must be careful in purchasing this type of machine, maybe instead of getting off our job easier, it makes it more complicated or perhaps contain unwanted chemicals that may go with the beer. Usually, we are easily attracted to a lower price, but we should always look at the quality. Lastly is the capacity, every component of the brewing operation needs an extensive analysis for us to arrive at the needed amount or we will end up creating a lot of surpluses resulting to a massive waste of money, time and effort.
To avoid this type of crisis, here are the following tips for buying the most appropriate equipment of your needs.
Check at the quality. Quality over quantity always looks at the quality of the equipment because we will be using it for an extended period. In conclusion, we must pick high quality equipment in able for us to have a productive operation during the process.
Double check. You can ask for assistance to check or try if the equipment is working well. So that if there are complication or parts, you are unable to understand, you can be able to ask it personally to the staffs. Let it have an inspection before you purchase it.
Ask for the warranty, legalize shop sellers give off warranty for technical errors that occurred during the time frame given by the seller. The scam is already spreading the internet, if you are planning to purchase online, take a cash on delivery and check the product first before getting it.
Check if it is legit. Look at the feedbacks of their customers, you can ask for their business permits and licenses.
We know that cheaper is more attractive to the eye, just thinking about the amount of money you can save by purchasing cheaper equipment. You should be wise enough to choose the equipment especially If the product will be placed in the apparatus.
You can try to look at https://yolongbrewtech.com/. YoLong brew tech. Their products are tested, and one of their buyers is the popular beer company, Heineken. They have a unique and special design in customizing their equipment that makes it easier for the users to used and avoid technological errors from occurring during the brewing operation. They have brewhouse, controller machine, vessels, etc., that is needed in a micro-brewery. They are legitimate, you can look at the licenses and permits they hold, and professional manufacturers that make the equipment safe and reliable to use under pressure. The design has different customs requirements, different capacity and automatic level and different site and budget depending on your type of choice.
You can also look at the feedback of their customers, their delivery time assurance as they claim that is on time and have regular reports of the package to be delivered. It is quality assured, and the parts are from famous accessories brands. Before handing out their product, they do a manual welding inspection to see if there are hidden defects that may hinder to the presentation of the product, a surface polishing, and pressure testing can see if the equipment is working well. And last but not least, a warranty to replace it if there is something inappropriate on the performance of the equipment during its operation depending on the given timeframe. The company also gives out technical support that is included in their warranty. YoLong Brew tech give amazing offers for the best quality you want. It is a trusted brand. Look at the page for yourself. https://yolongbrewtech.com/
https://yolongbrewtech.com/wp-content/uploads/2018/06/full-auto-commercial-brewing-system.jpg
703
1249
yolongbrewtech
https://yolongbrewtech.com/wp-content/uploads/2022/08/YoLong-Brewtech-Logo-1-300x113.png
yolongbrewtech
2019-04-26 06:05:09
2022-04-12 03:03:16
What Is the Best Source to Buy Commercial Equipment to Create A Micro-Brewery?