As A Home Brewer, Why Would I Need A Brite Tank?
No matter what size homebrew setup you have, knowing how a brite tank functions and how a brite tank can help your beer quality is essential information.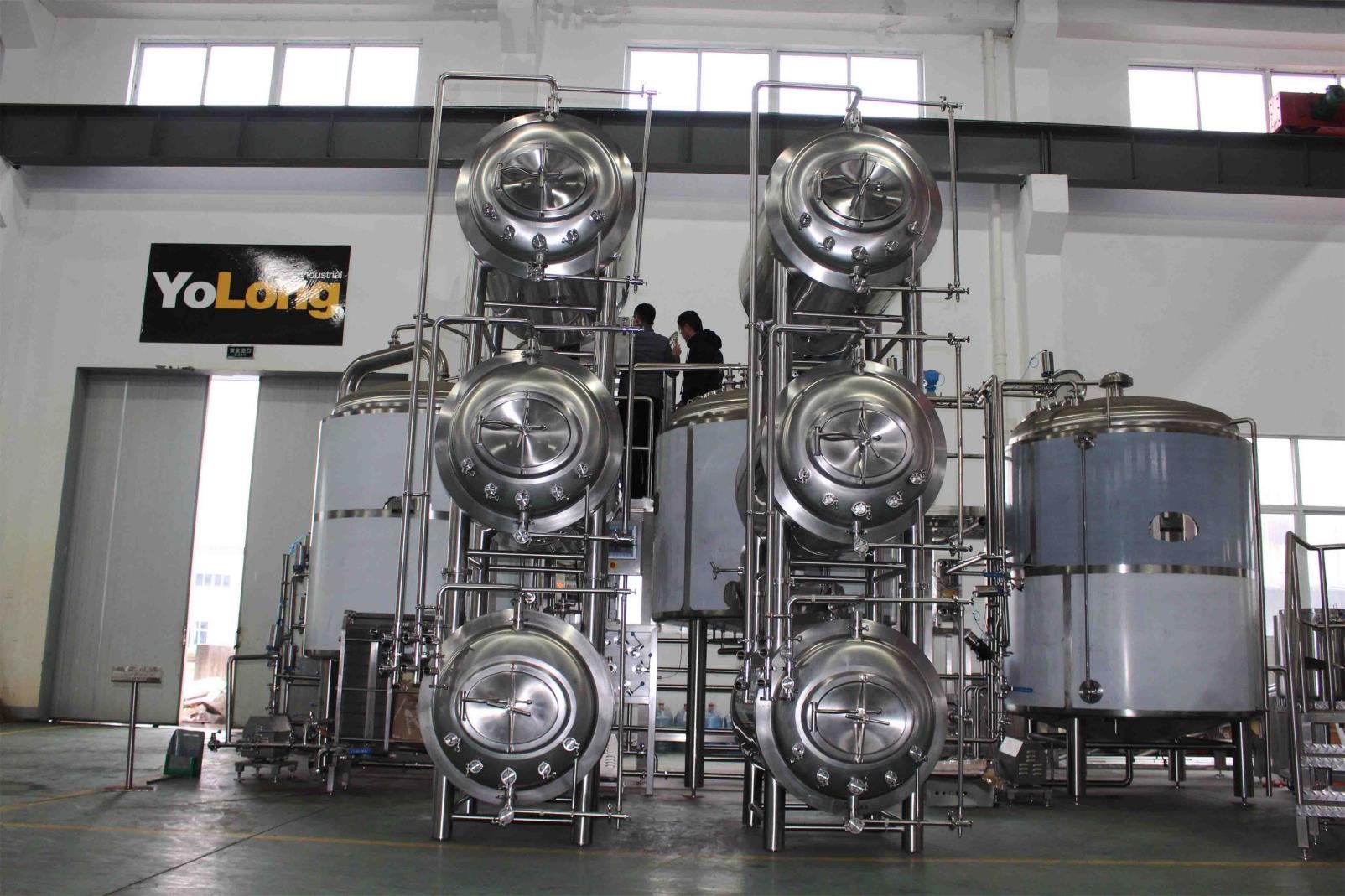 10 Reasons Why a Brite Tank Makes Home Beer Brewing Easier
A brite tank cuts down carbonation time significantlywhen you use a carb stone. You could have your beer recipe fully carbonated in under 24 hours. Comparing this time frame to the low and slow methods usually used by homebrewers – up to one week to fully carb in a corny keg – and using a brite / bright tank begins to make sense. Another benefit a brite tank provides is if you try to burst carb your beer at a higher pressure, you run the risk of carb bite. This is when an unappealing carbonic acidic flavor is imparted to the beer: a sign of beer that has been over-carbonated. When you use a bright tank, there is no risk of the beer developing carb bite.
A brite tank allows for proper head pressureand burst carbing monitoring. Commercial breweries use brite tanks for the same process. Commercial breweries have their automatic brewing system set to input carb stone pressure at 30 PSI (pounds per square inch), and further automation then monitors head pressure until the perfect carb limit is reached – most typically 12/13 PSI – the CO2is then tuned down to a reasonable serve pressure.
A brite tank allows for bulk aging and conditioning. If a homebrew setup capable of a 10 gallon output can store and also serve their beer recipe all in one vessel, is can develop flavor and even age differently. This is a seriously under appreciated capability a brite tank offers the homebrewer. Plus, you will only have to clean and turn one vessel when it's time for a refill.
Brite tanks have a larger center drain in the place of a dip tube. With a large center drain, yeast can't be drawn down into the serving line. All commercial brite tanks have a large center drain which allows for a lower velocity pick-up. If your homebrew setup uses a small dip tube found in a corny keg, this only provides high velocity setup. The higher the velocity of the pick-up, such as the process offered by a corny dip tube, the more sediment and yeast will be drawn up into the draught line.
Brite tanks have a bigger surface bottom area on which the yeast can settle.Corny kegs have a relatively small surface at the bottom when compared to a brite tank. Allowing yeast to settle at the bottom makes it easier to gather.
Brite tanks can also be used as a cask ale device (also called a firkin).Cask ale devices and firkin kegs can add up to being quite expensive when considering the budget of the average homebrewer. A YoLong brite tank allows you to attach a beer engine and disassemble the pressure relief valve. This small opening can be used as the spigot.
Brite tanks have an integrated thermometer or thermowell. This is key for when a homebrewer needs to monitor the serve temp of the beer. A keg doesn't offer this convenience.
Brite tanks are far easier to clean/CIP (clean in place).Cleaning in place is one of the most beneficial features and often the deciding factor in what prompts a homebrewer to choose a brite tank. Cleaning kegs is an unpleasant chore, and it's much better to let the pump and spray ball do the job once you have applied some sanitizer/caustic.
Brite tanks can be bought with wheels attachedto the legs which improves the equipment's mobility.
A brite tank can function autonomously.It can be used to serve beer when glycol is used to chill it externally. It's not possible to use kegs for refrigeration without an attachment or device.
If you are serious about homebrewing and are thinking about improving your homebrew setup, all the information you need about how brite tanks help make beer recipes better is right here. Brite tanks make transfers quicker and easier, and they help eliminate the risk of oxidization.
Many homebrew setups go on to become successful craft beer brewhouses with a few expansions. If you invest in a brite tank as part of your homebrew equipment installation, the sky's the limit as to how far you can go with craft beer brewing!